White One Bridal For Graceful Plus Size Brides
Today, we have the honorable task of delivering a great message from White One Bridal to graceful plus size brides: Be brave and draw attention to your covetable body, sexy curves and feminine charms. Show everyone your personal advantages and feel like the immaculate beauties that you are. Not only, but most of all on one of the most important days of your lives.
You´ll find the matching wedding dress among the current plus size collection of the renowned label, which this season focuses on sensuality and femininity. Here are three of the most exciting designs to give you a foretaste of the entire collection of White One Bridal.
First of all, there is the dreamlike mermaid style dress Oca, with a flowing skirt made of crepe and a long-sleeved top made from the finest, embroidered tulle. Sensual transparency makes delicate flowers seem to merge with the skin and a long train guarantees grace and elegance.
And then there's a white dream called Odry, the perfect symbiosis of romance and seduction. Sexy yet elegant, simple yet glamorous, classic yet modern. Its top enchants with a beguiling décolleté with yoke made of delicate, embroidered tulle and long, transparent sleeves, while its expansive A-line skirt swirls around the legs and surprises with floral yarn embroidery.
Thanks to a special cut for plus sizes, bridal dress Ofil wraps around every silhouette and delights with a touch of extravagance. A natural sheen and refined details grant the dress personality. Its skirt made of precious Kelly Mikado glides feather-light to the ground and the stunning Off-Shoulder neckline made of lace fascinates with filigree embroidery.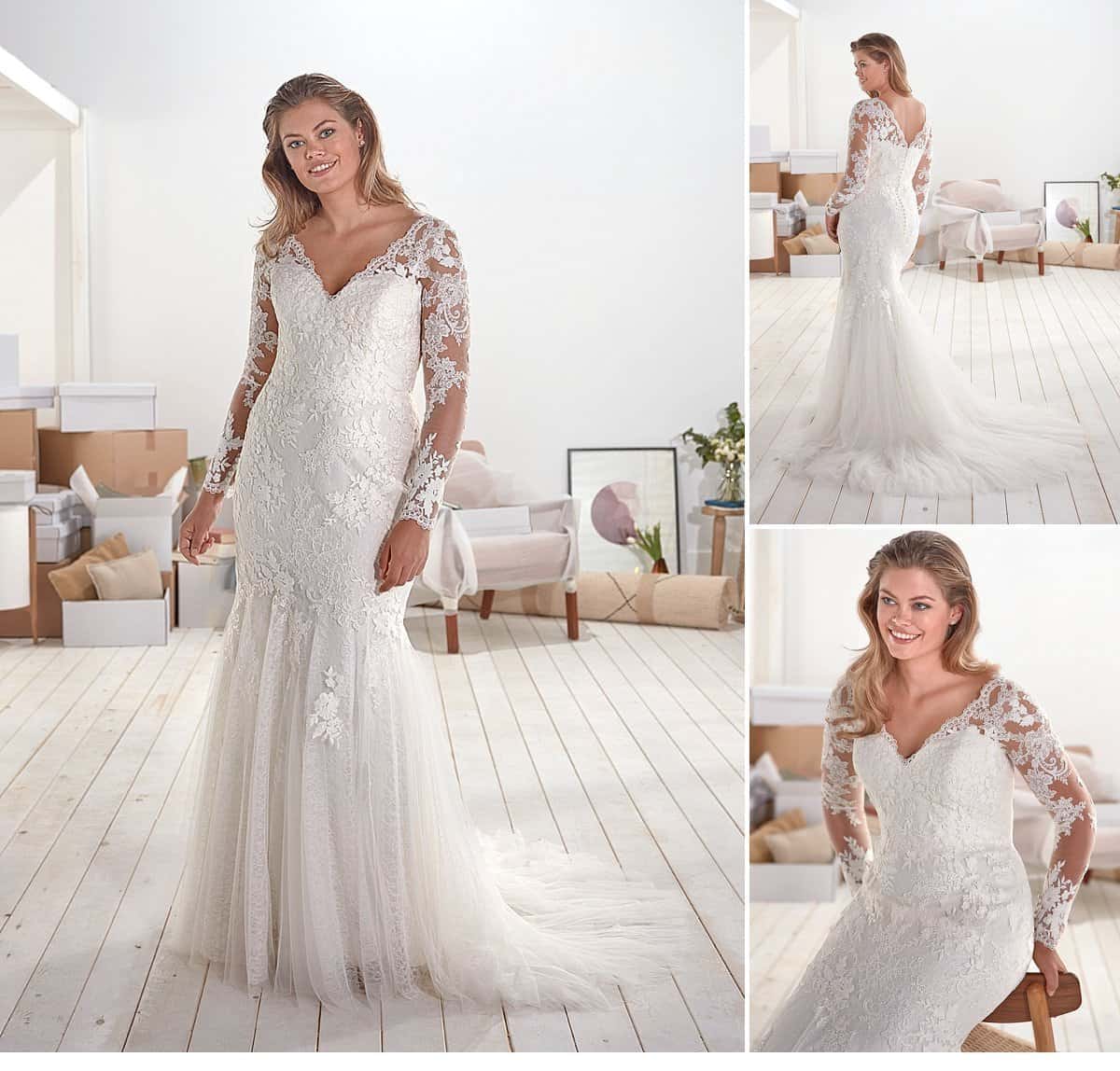 Did we intrigue you? Then make sure you arrange your fitting appointment at your nearest store and find your perfect Vintage or Boho style wedding dress designed by White One Bridal.