Promotion
Gorgeous dresses from White One for the youthful and modern bride
Attention you youthful, playful and modern brides, White One Bridal makes your wedding dress dreams come true.
With its current collection, the internationally successful label seems to anticipate our most secret desires and composes an ode to femininity and sensuality with figure-hugging cuts.
Like a second skin, the finest materials nestle against every silhouette, flattering long legs with every step and skillfully playing with a woman's beautiful charms. Through teasing transparency in all the right places, playful lace on bare skin, seductive cutouts and elaborate backs.
Considering the stunning selection, it really wasn't easy, but we picked out the five most exciting vintage and boho wedding dresses from this gorgeous collection by White One for you and present them to you today.
First there would be wedding dress Filipina, perfect for all those hopeless romantics among you who love details and are looking for that certain something. While the lace top inspires with a deep V-neckline at the front and gossamer embroidered tulle at the back, the cuddly skirt gives you the grace of a mermaid.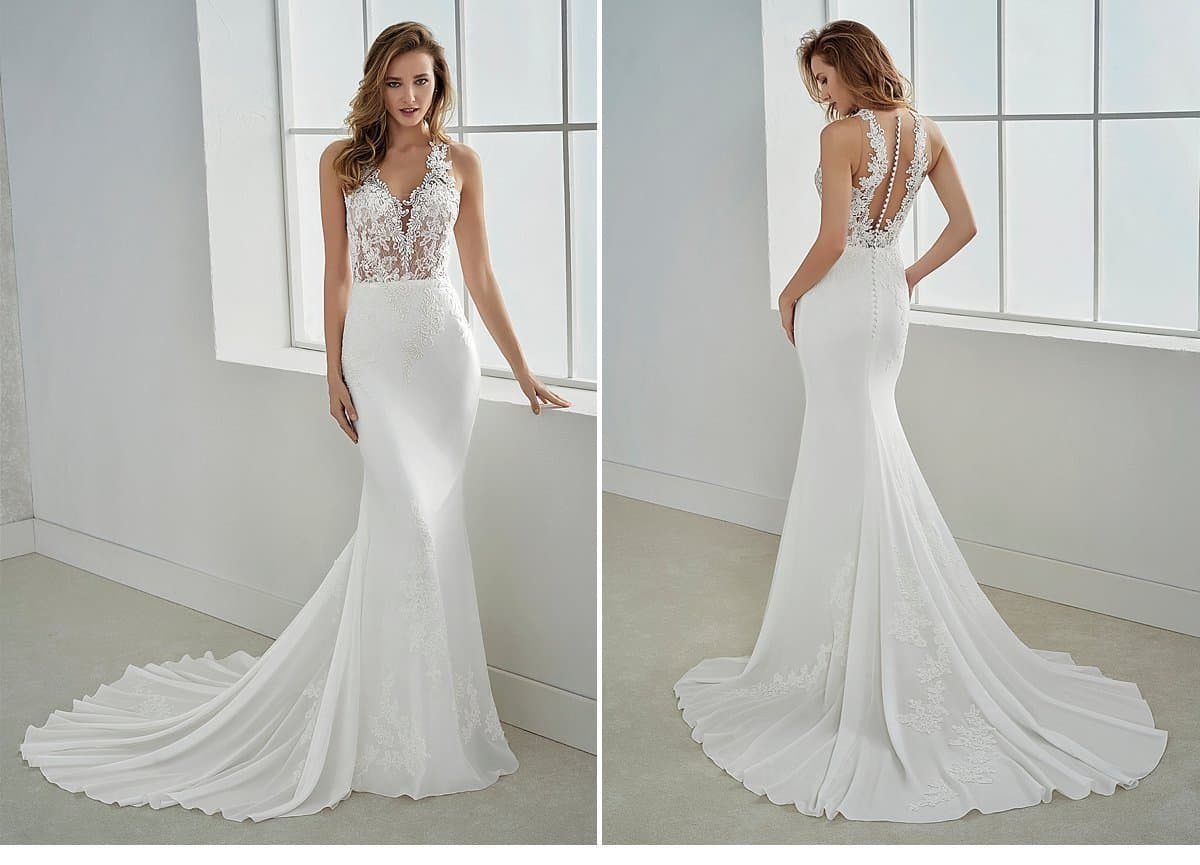 Wedding dress Okapi will also make you an enchanting mermaid, but with a touch more glamour. Like little sea salt crystals, precious gemstones glitter and sparkle all over the body, a lace-trimmed heart neckline conjures up a flawless décolleté and delicate transparency at the sides gives you a little bit more extravagance.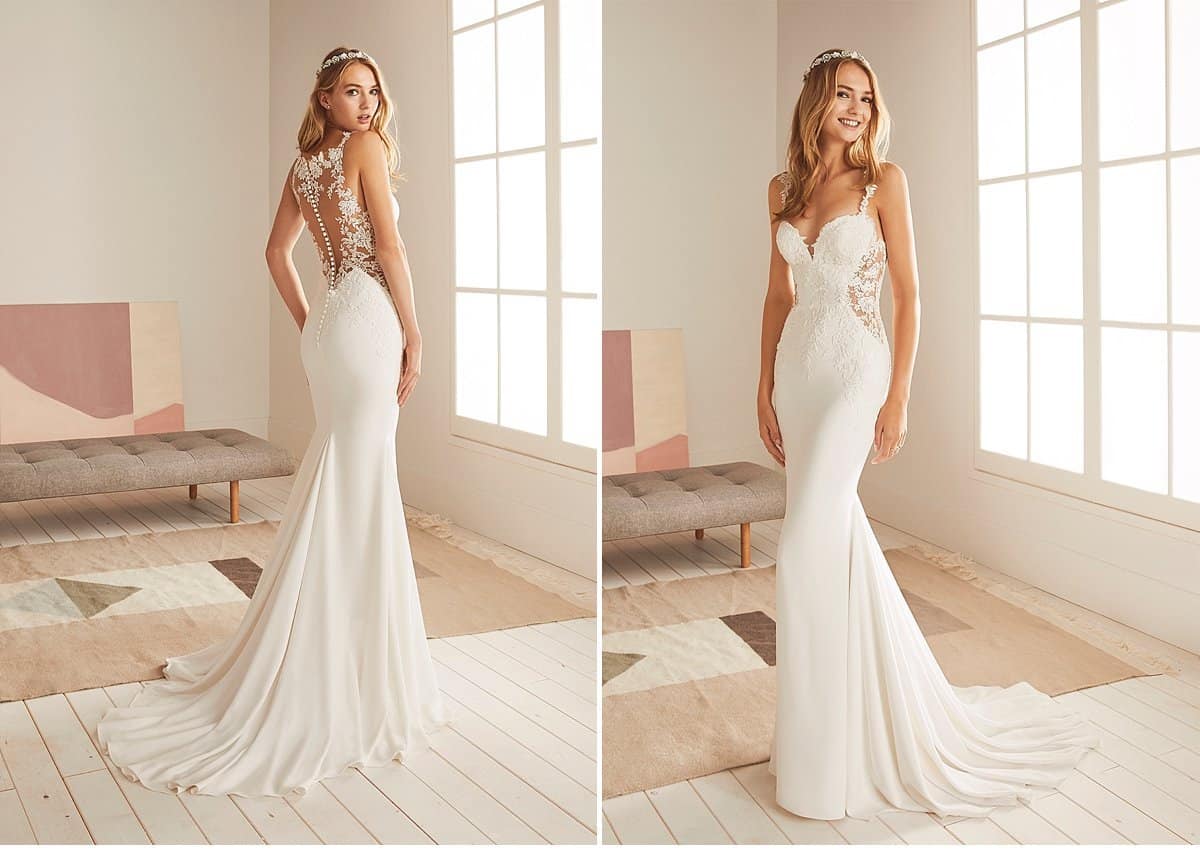 Wedding dress Onice enchanted us with its extraordinary off-shoulder gauze sleeves and equally airy, slightly flared skirt. Barely noticeable, it glides down the female body and swings with every step as light as a feather. Other delightful details include the delicate belt and subtle gemstones on the embroidered tulle top.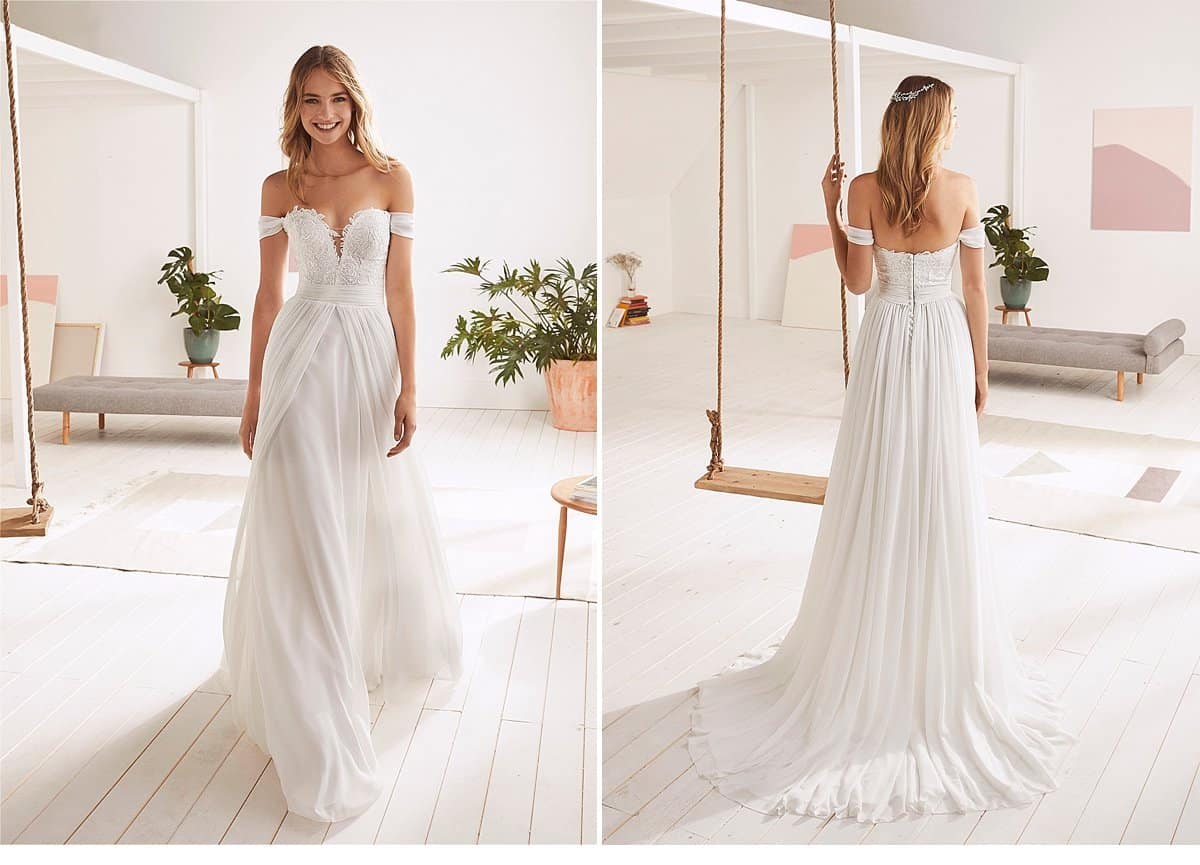 If, on the other hand, you dream of getting married as a modern princess, it's best to go for Ordizia, an off-the-shoulder tulle dress with a slightly flared skirt, short train and embroidered bustier on which discreet gemstones shine gracefully.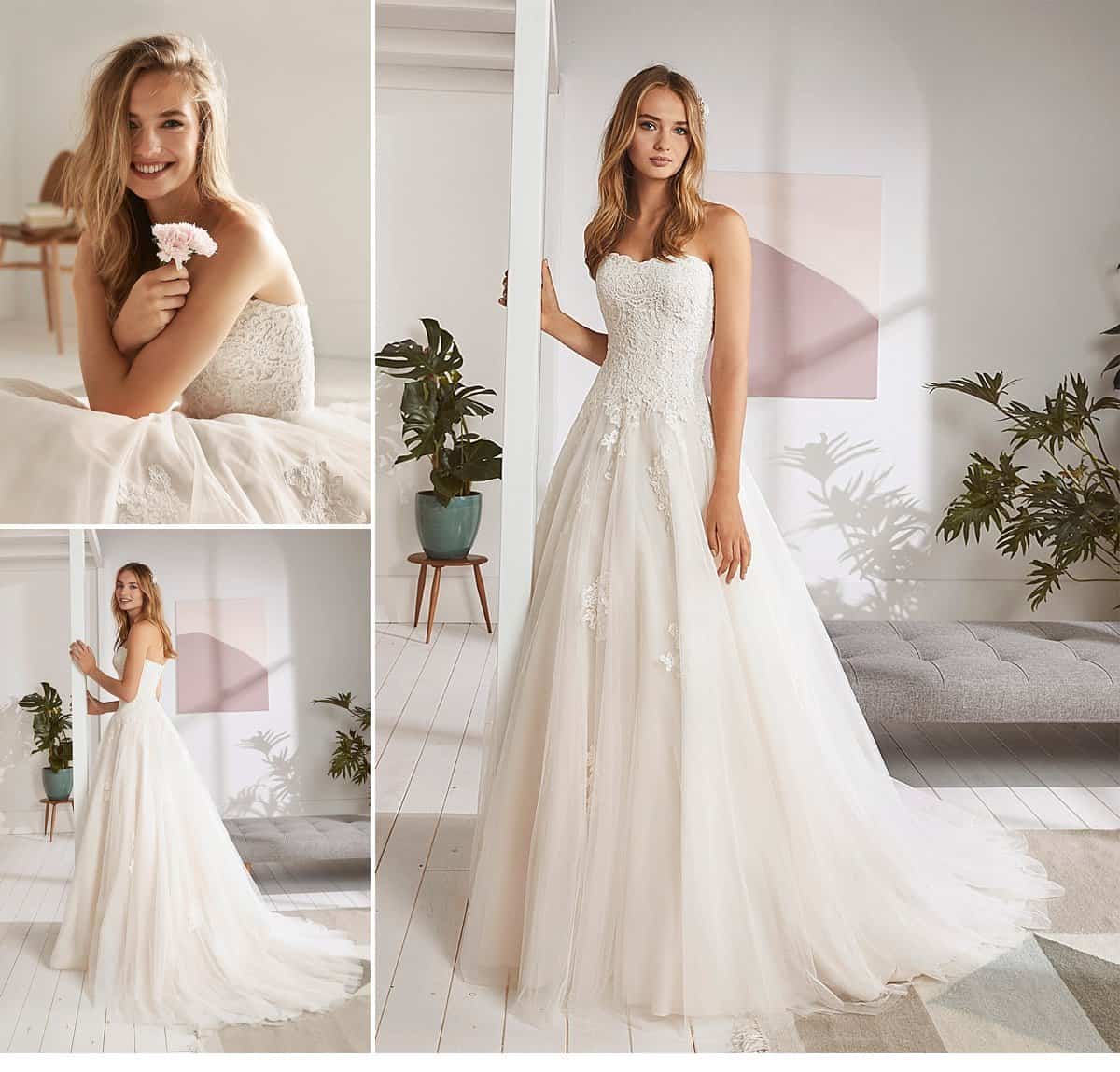 Or, like us, fall in love with the delicacy of Osaka, the perfect combination of romance and sensuality. Feminine wedding dress made of gauze and lace plays with feminine charms surprises with unique tattoo effect along the contours.
And? Is your favorite among our top five? Or do you want many, many more vintage dresses and boho dresses? Then make your fitting appointment today at a store near you and find your White One dream dress!