Winter Wedding Wonder Land
If you are one of the future brides dreaming of a Winter Wedding Wonder Land, then you are in the right place. But even if not, the following pictures shot by wedding photographer Gabriela Oswald will certainly warm up your heart.
When snowflakes as big as cotton balls glide elegantly to the ground. A horse-drawn carriage provides a huge dose of romance and an antique hotel gem called the Grand Hotel Bellevue captivates us with its modern flair.
Where is all that you ask? In the luxury resort Gstaad in Switzerland. But let's ask the photographer herself, who made these detailed impressions come true with event designer Loukia Arapian from Geneva.
"After almost 5 years in business, we were both dreaming about shooting winter weddings, so we decided to showcase our best work with an inspiration editorial."
Said and done. The result is overwhelming. Colors, flowers, ambience, everything just seemed to wait to be staged by these two artists. Only on the weather they had no influence…
"If you've been to Switzerland, you know that the sun is never guaranteed. The day of the shoot was no exception. Not only was the sun hidden by very low and heavy clouds, but we had a snow storm. But we just went for it! Ran into the snow with lace, fur and two cameras. When we saw the photos on a big screen… we were in owe!"
No doubt, both the fear of, as well as the trembling in the snowstorm were worth it. We are sure, even the biggest winter grouch would like to marry exactly here and just like that at the sight of the breathtaking pictures of Gabriela Oswald. Don´t you think so, too?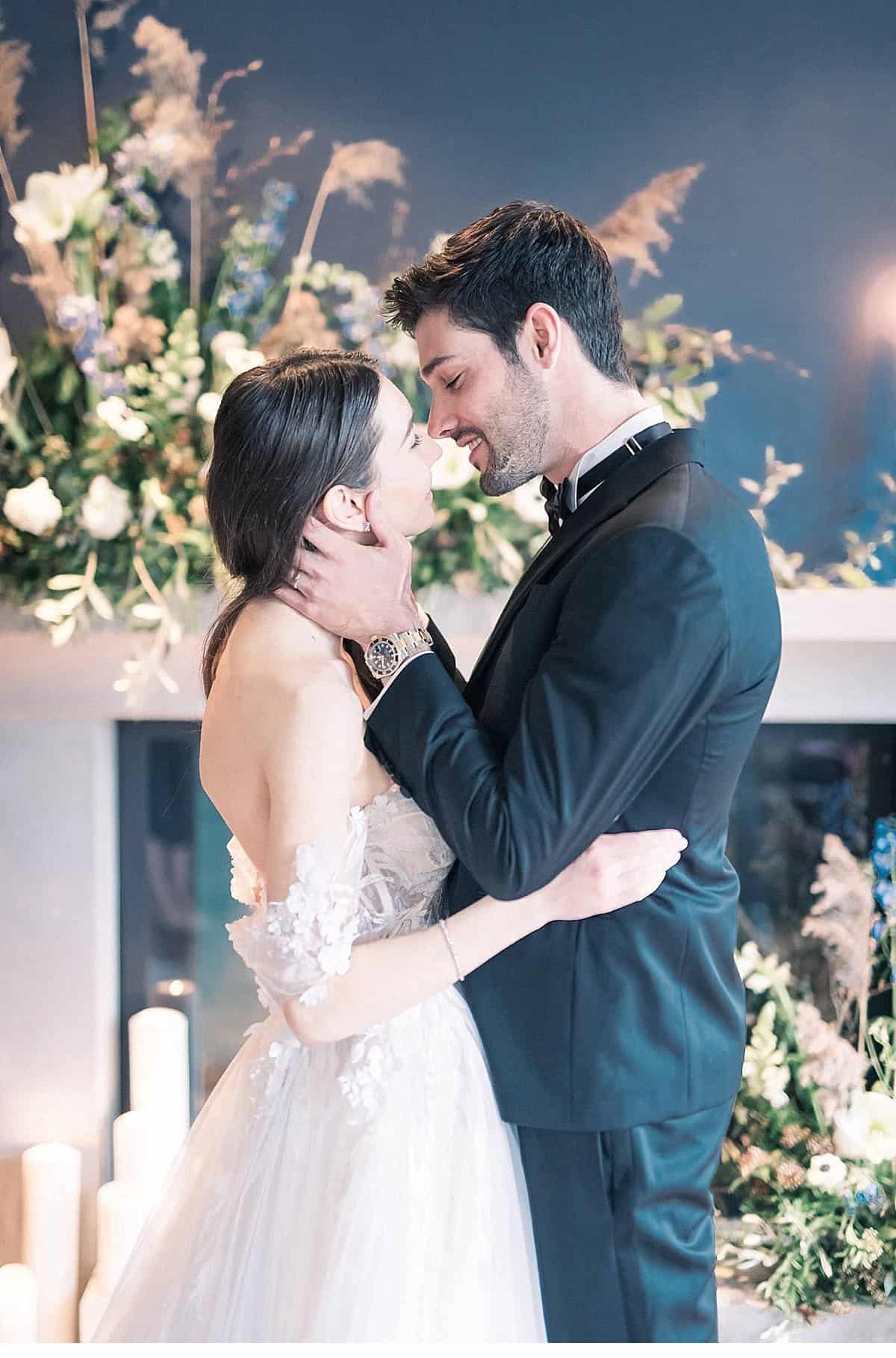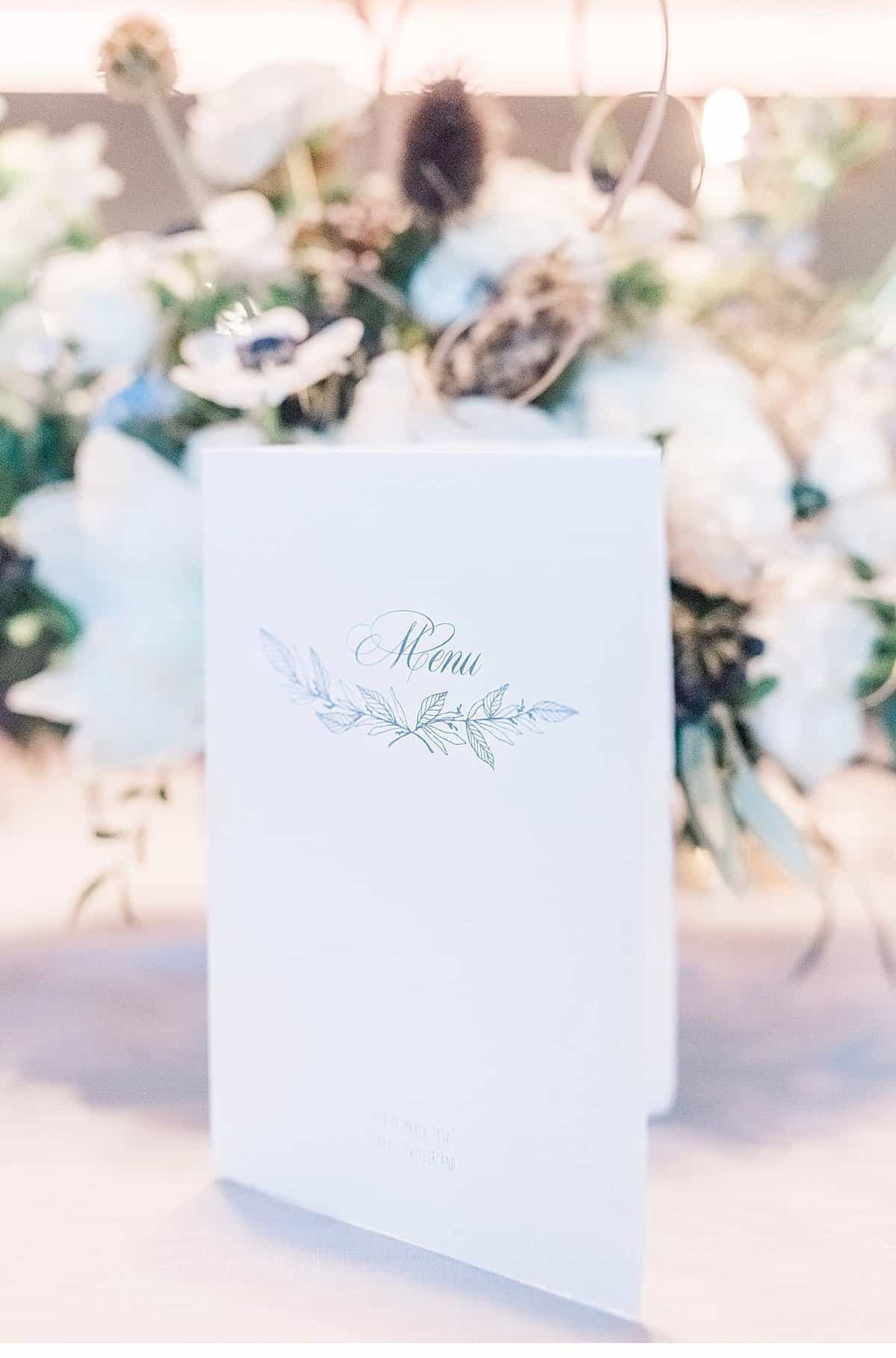 PHOTOGRAPHY: Gabriela Oswald
PLANNING & STYLING: Loukia Arapian
FLOWERS: Arôme by Ann Verborg
BRIDAL DRESS: Riki Dalal by Belle en Blanc
BRIDAL SHOES: Louboutin
LINGERIE: Chichi Castelnango by Rime Arodaki
GROOM'S ATTIRE: Giorgio Armani by Excelsior
VENUE: Grand Hotel Bellevue, Gstaad
BEAUTY: Noelle Banting
JEWELLERY: Agua de Oro
RING BOX: The Mrs Box
CELEBRANT: Marylin Rebelo
CAKE & COOKIES: Mimi's Cupcakes
STATIONERY: Organic Calligraphy Paper from Fabulous Fancy Pants
MACARONS: Confiserie Spruengli
ESCORT CARDS: Inspired with love
SILK RIBBON: Krasnova Silk
LINEN & CUTLERY: Options
MODELS: Nina and Yann by Square Agency