Wonderworld of inspirations – part 2
After showing you the first part of this lovely shooting yesterday we are now more than happy to present you the fantastic second part.
It's a fire-work of inspirations and an exciting journey into a world full of creativity and passion. Together with a great team the photographer Carmen Santorelli, the stylist Nancy of Oak & The Owl and the eventdesigner of Twine Events created many dreamy ideas and placed them adorably.
Among the charming scenery of the Vista Valley Country Club and its romantic garden they arranged the many little details we are about to discover.
We are surprised how classy creative people combine rustic elements with elegant and modern details to create an unique flair.
The color palette reaches from shades of peach, pink and creme up to nude-colors like the breathtaking wedding gown. What an amazingly alluring dress!
Costly arranged floral-decoration, beautiful table linen with georgous dinnerware and sickly-sweet cakes simply amaze us! The menus made of buckskin which are labeled with precious calligraphy are extraordinary, too.
Let's get bedazzeled by this fantastic world of inspirations and the expressive pictures shot by Carmen Santorelli, who takes us to a place somewhere between reality and seventh heaven.
Translation: Marina Jenewein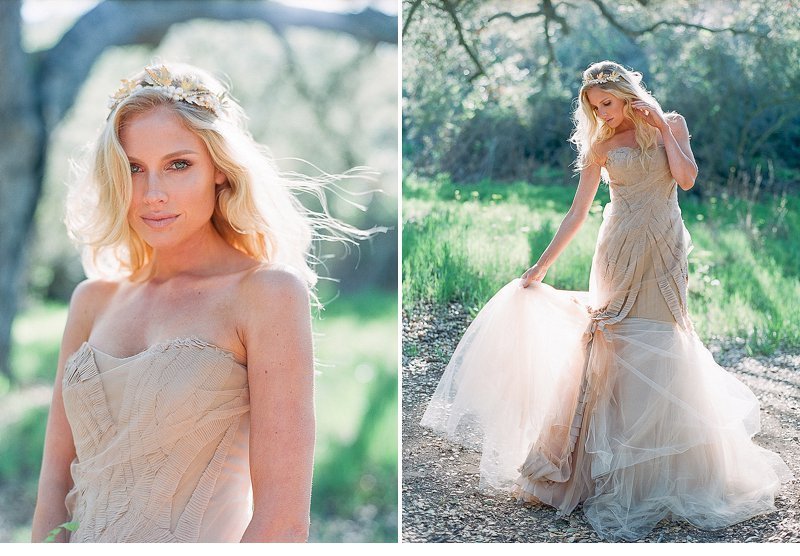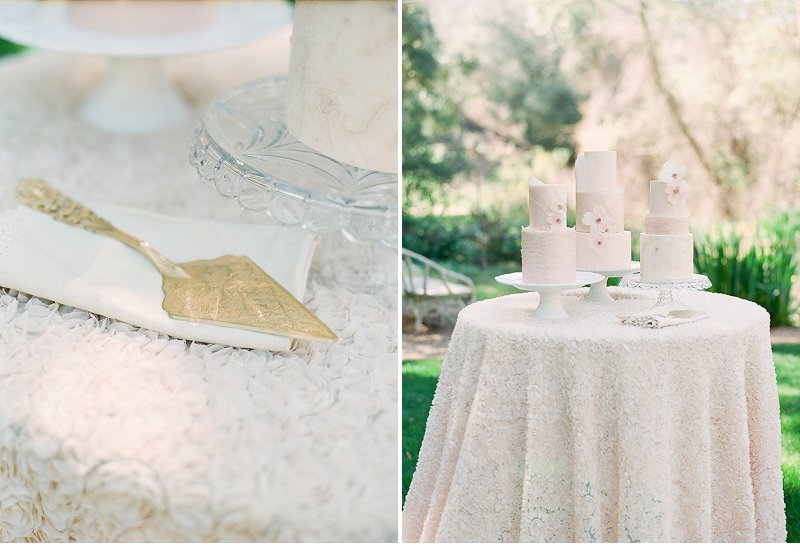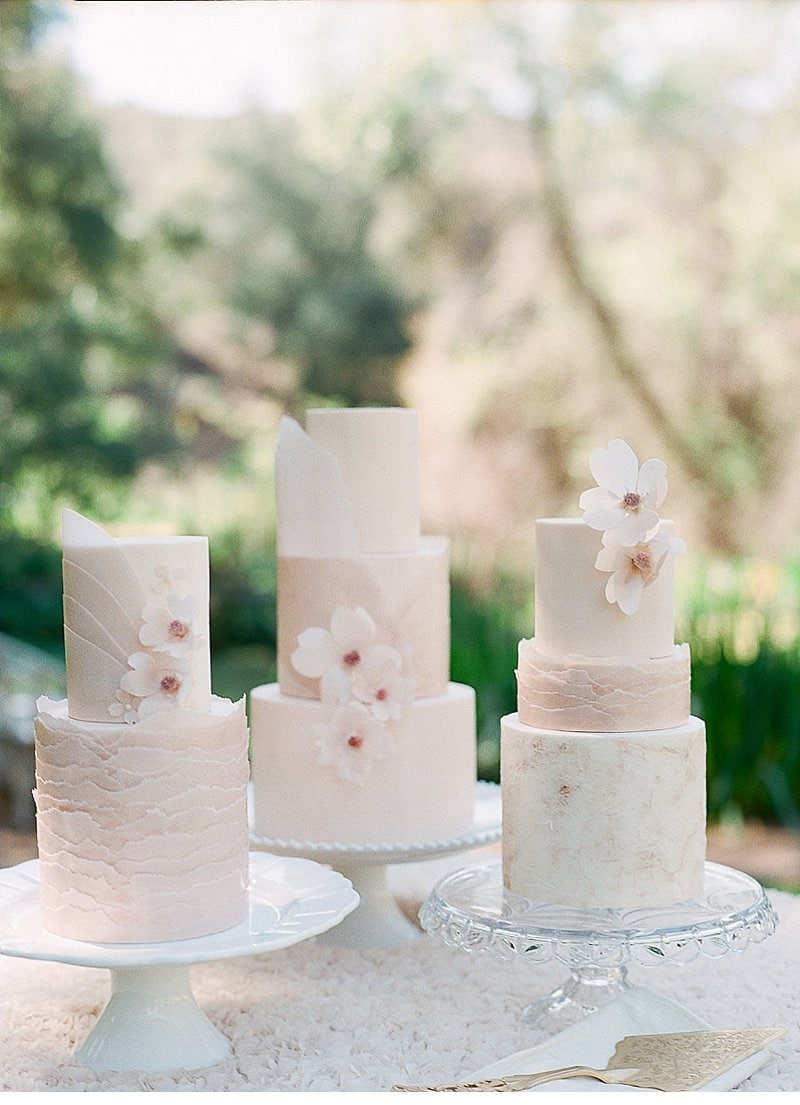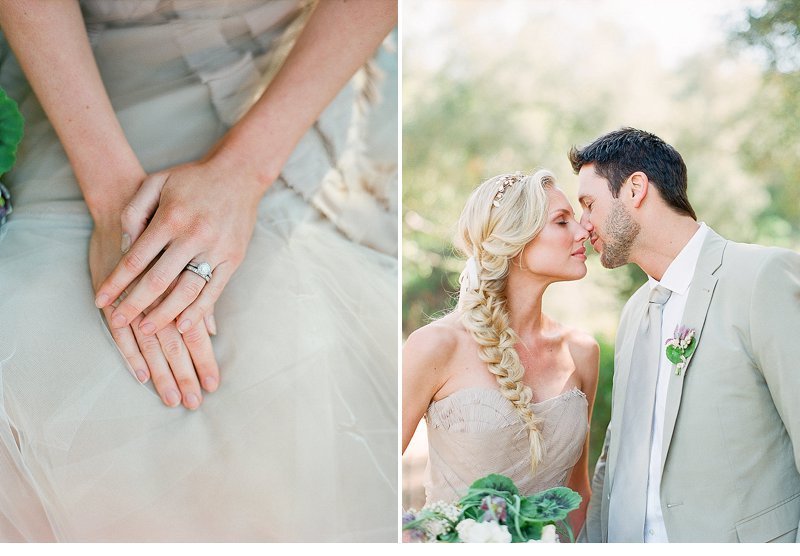 PHOTOGRAPHY: Carmen Santorelli Photography
CONCEPT, STYLING + FLORAL DESIGN: Oak & The Owl
COORDINATION + STYLING: Twine Events
WEDDING VENUE: Vista Valley Country Club
WEDDING GOWN: Vera Wang From Erin Cole Bridal Salon
HEADPIECES: Erica Elizabeth Designs
CAKES: Hey There, Cupcake!
CALLIGRAPHY: Twinkle And Toast
GROOM'S OUTFIT: ASOS
CHANDELIER RENTAL: Found Vintage Rentals
COCKTAIL DRESS: Tadashi Shoji At Nordstrom's
COW HIDE, NAPKINS + TABLE RUNNER: Michael Levine Fabrics
FURNITURE: Signature Party Rentals
INVITATIONS + PAPER GOODS: The Aerialist Press
MAKE-UP + HAIR: Amy Clarke
SWEETHEART + COCKTAIL TABLE LINENS: La Tavola
TABLETOP RENTALS: The Vintage Table Co.