With these 4 tips to the perfect wedding invitation
The wedding invitation card is a first signboard for your wedding ceremony. Therefore, it should turn out as perfect as possible. In fact, there are some points to consider when designing wedding cards so that the result impresses.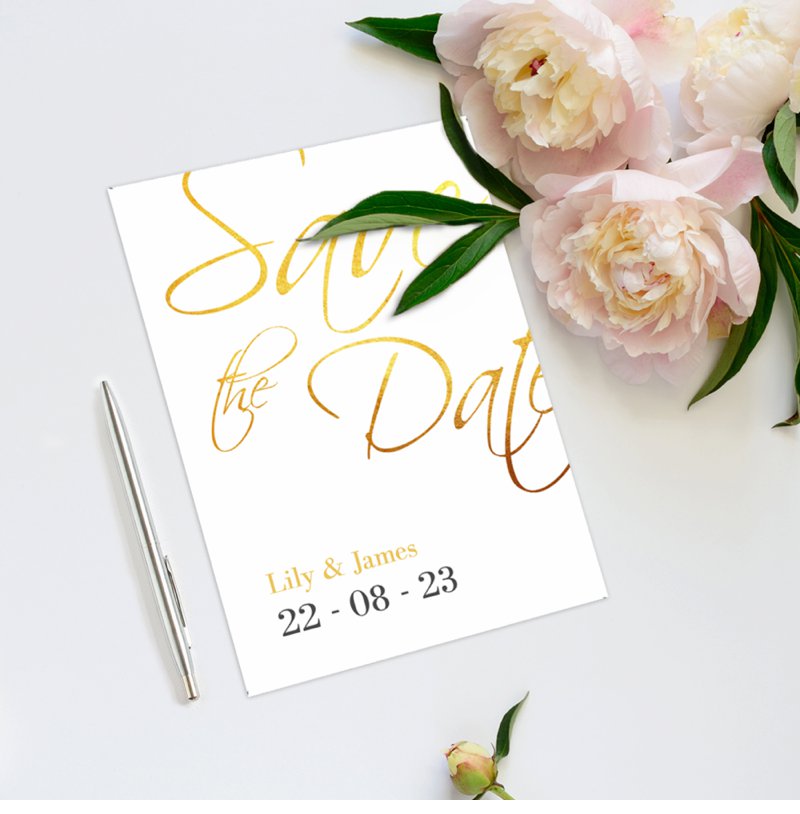 It's all a question of style
In order for your wedding reception to leave a dreamy impression, careful planning is necessary. As far as possible, all components of the celebration are coordinated with each other. If everything from the invitation card to the table decorations to the bridal outfit looks like it was made in one piece, you are already very close to your goal.
But how do you create a common thread that runs through the entire event? Quite simply through a fixed basic alignment. Right at the beginning of the wedding organization determine your style for the celebration. You can then base each individual decision on this.
Which style is right for you? You can only answer this question for yourselves. At the beginning of wedding planning, many couples do not know at all what alignments are possible. Basically, you are the boss of your wedding and may celebrate as you please. The only important thing is that the theme fits you. A 1950s-style rockabilly celebration is just as legitimate as an elegant party or a dreamy boho wedding. In order to know all the possibilities, it is best to look in wedding magazines and on the Internet.
Among the currently most popular wedding styles are:
Fine Art: elegant, romantic, stylish, fine
Boho: playful, hip style, colorful, do-it-yourself, creative
Vintage: romantic, nostalgic, reference to the past
Urban: linear, modern, loft, Bauhaus style
Country house: rustic, down-to-earth, natural materials
Nordic: hygge style, natural, simple
Green Wedding: sustainable, upcycling, colorful, nature
Once you've decided on a style, it's best to decide on your color scheme at the same time. The tones should match the direction of the celebration. Depending on whether you are having a hygge wedding or a fine art celebration, more or less colors can be used. Some styles can tolerate a colorful smorgasbord, while you should limit yourself to a maximum of three tones for more elegant or understated parties.
If you have found your style and colors, you have already taken a big step in designing your wedding cards.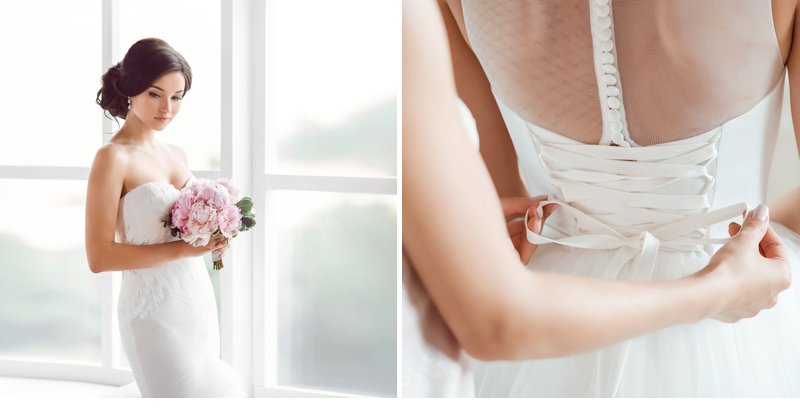 Individuality instead of mass production
The most popular wedding month for Germans is August. In midsummer, most couples say "I do" to each other, which is why invitations are sent out relatively simultaneously in the run-up to the event. Imagine that your friends or relatives receive three cards for different weddings in July and all three models are like each other. This guarantees an embarrassing first impression. To prevent such a situation from arising in the first place, you rely on individuality.
The more personalized the wedding invitations, the less chance of confusion. For engaged couples with a lot of free time and a great deal of crafting skills, crafting can be the ideal solution. Self-created cards are as unique as your fingerprint.
To what extent you make every detail of the stationery yourself is up to you. On online stores like basteln-de.buttinette.com you can find romantic blank cards, wedding stamps, heart stickers and elegant transparent paper. With it, even less skilled crafters can create fairytale wedding invitations.
The important thing is that you enjoy creating the stationery. Those who do not feel like dealing with scissors, glue and ruler, do not have to despair. You can still send custom wedding cards. To do this, simply visit printing platforms. With providers like meine-kartenmanufaktur.de you have the possibility to change the individual elements of the cards. It's best to choose the one that excites you. Then match them with your wedding colors, photos, and desired font. Once the result is ready, it goes to print. Your wedding invitation will look individual and professional at the same time.
Enchant with words
Yes, the wedding invitation is a formal letter. This is to inform the guests about the occasion, place, date and time of the celebration. In principle, it is enough to list these things. But you won't move anyone with that, let alone leave a lasting, positive impression. Therefore, it makes sense to choose the text wisely.
Of course, the card must contain all the necessary details so that your loved ones know exactly about the wedding. But you can put the plain facts into a nice context. And that's where the question of style comes into play again.
For an elegant fine-art wedding, a jokey invitation text is less fitting than for a country house celebration. Not only must the content and direction of the wedding ceremony be coordinated, but your character must also be showcased. For introverted, serious contemporaries, a joke in the invitation card tends to look out of place. In contrast, a funny poem can hit the mark with others.
It is best to choose words that touch yourselves. Whether they make you laugh or cry doesn't matter. If you lack ideas, you can look at sample texts on the Internet for inspiration. Often the occupation with one's own past already helps the imagination. How about briefly highlighting how the bride and groom got to know each other? Alternatively, special moments of the previous relationship can be reported.
What always goes down well in any case are romantic quotes. Bible passages are often used in a church wedding ceremony. Alternatively, the sayings of famous authors or philosophers are also good. Below you will find a few examples:
"For where your treasure is, there will your heart be also." Matthew 6:21
"Love never fades." 1 Corinthians 13 verse 8
"Forever yours, forever mine, forever ours." Ludwig van Beethoven
"The bond of marriage is a pact with infinity." Julia Starkey
Also, when choosing quotes, you will achieve the optimal effect if the saying fits you perfectly. For example, choose a verse from your favorite writer or a passage from your shared song.
Send in time
What good is the perfect wedding invitation if it doesn't reach the recipients at the right time? Exactly, it is of no use at all. As important as the design of the cards is, their real purpose is to let your loved ones know about the celebration early.
But when is the right time to post the printed matter at the post office? This depends on various factors.
If you have already sent out save-the-date cards in advance, you can take your time with the invitations. It is sufficient if they are delivered approximately three months before the wedding ceremony. Without save-the-date stationery, wedding cards should be sent at least six months in advance. The earlier your relatives and friends know the date, the greater the chance that they will show up in large numbers.
If you take the four tips into consideration, you will make an excellent impression with your wedding cards.