Cheerful Spirits
Slowly the doors to a forgotten world slide open, revealing historic weddings. We hear waltz music playing and feel how candles warm the room.
"For our shooting we were looking for a mysterious and magical building full of legends and untold stories. Its wonderful walls breath the fading aristocratic zeitgeist of the late 19th century. A time when candles were the only source of light and rooms were infused with waltz music. That's the spirit that inspired us to this styled shoot." Mila and Stephan of Vivid Symphony told us.
Two fabulous women revive this aged house's spirits. Delicate and breakable they seem to float – are they real or just an illusion?
"These two young women dance and play with each other, draping themselves in soft tulle. However, it's all as evanescent as the old legends these walls could tell. But then the wind blows through an open window and everything becomes history. Only some burned down candles indicate that it all might have been real…"
With their fascinating concept the photographers of Vivid Symphony told all the stories these artfully built walls kept as their secret for centuries.
With flickering candles and opulent flower arrangements the event designer Voulez Vous created the perfect setting for every scene.
Enjoy the exciting journey into the past as we sink into the amazing picture gallery by Vivid Symphony.
Translation: Marina Jenewein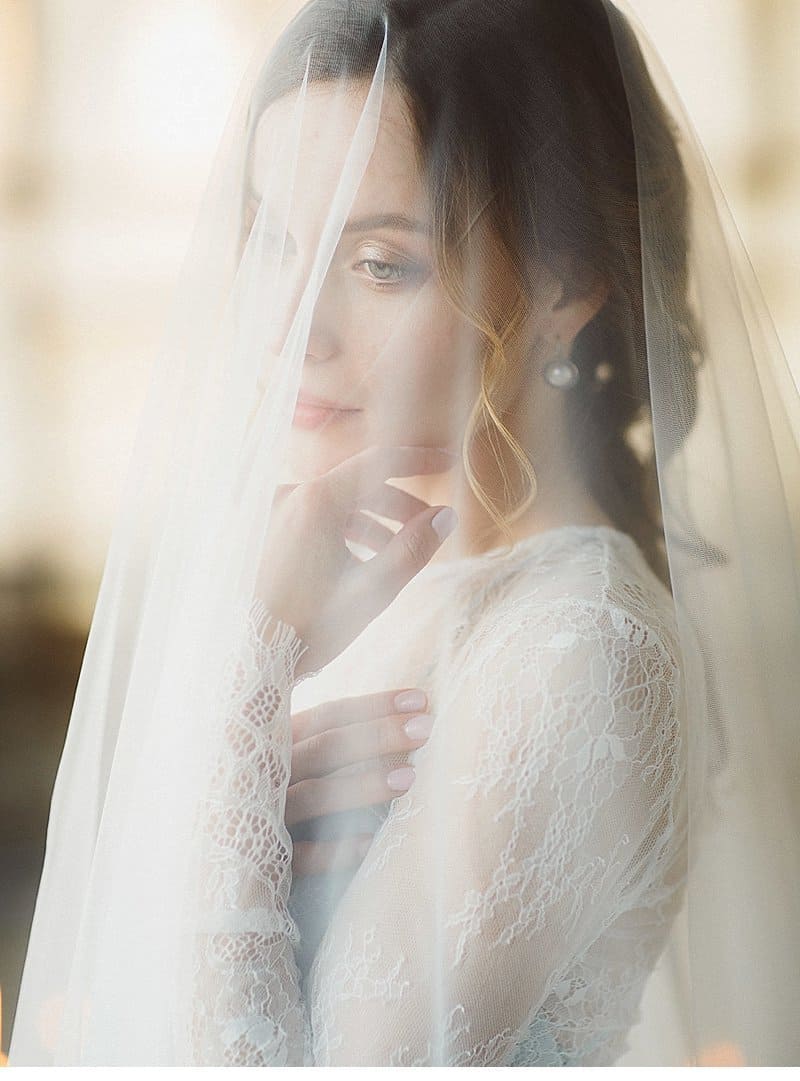 FOTOGRAFIE, KONZEPT, ORGANISATION: Vivid Symphony
BRAUTKLEIDER DESIGNER: Milamira Bridal
HAARE & MAKE-UP: Make Up Freedom
HAARSCHMUCK DESIGNER: Anna Solovieva
FLORISTIK & DEKORATION: Voulez Vous
PAPETERIE: Imi Wedding
MODELS: Anna und Natalia
RECOMMENDED IN OUR VENDOR GUIDE: