Dreamy wedding inspiration at La Foce Estate
Inspired by the wild Tuscan countryside, the patina of old European buildings and the soft, whimsical beauty of a Renaissance painting, this wedding shoot designed by Rebecca of Bird & Bumble captures the essence of romance in Tuscany.
Set against this picturesque backdrop is the La Foce estate, with its breathtaking views of the surrounding Val D'Orcia region, the perfect location for a romantic spring wedding. The manicured Renaissance-style garden offers a delightful botanical walk among trees, flowering shrubs and fragrant flowers. The harmony between buildings, garden and nature makes La Foce an ideal example of the architectural and cultural development of Tuscany.
With a focus on fashion, the team presented three different dresses from the Roman boutique Il Giardino Fiorito delle Spose, paired with romantic hairstyles by Frank Giacone, vintage and artisan jewelry by Alessandro Barone Gioielliarone and delicate accessories by Marianna Lanzilli.
Traditional accents with modern influences provide a timeless "look and feel" and romantic aesthetic that underscore the artistic approach of Rebecca of Bird & Bumble. Her sophisticated floral arrangements intrigue and inspire.
The viewer's eye is led from masterpiece to masterpiece and can also enjoy the hand-painted stationery by Coqui Paperie, staged against unique backdrops by Mer et Terre Atelier.
Fine Art Photographer Marina Claire captured this stunning editorial with her sense of aesthetics and details in a stunning imagery.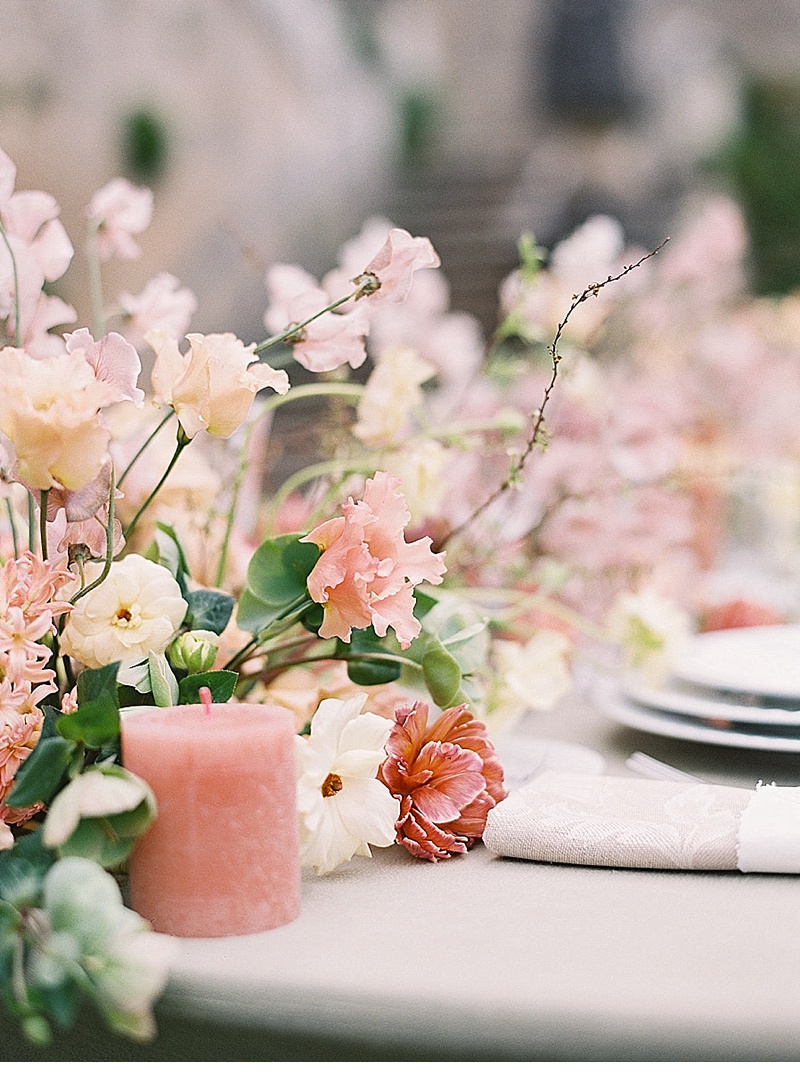 Creative Direction & Floral Design: Bird & Bumble
Photography: Marina Claire
Venue: La Foce
Hair: Frank Giacone
Make Up: Makeup Florence
Dress Shop: Il Giardino Fiorito delle Spose
Shoes: Bella Belle Shoes
Suiting: Sergio Nesci Boutique 
Stationery: Coqui Paperie 
Hair Accessories: Marianna Lanzilli 
Rentals & Linens: Preludio Divisione Noleggio
Ribbon: Native Ribbon
Rings: Alessandro Barone Gioielliarone
Styling Mats: Mer et Terre Atelier 
Coordination: Josephine Weddings and Tuscan Wedding Events
Models: Lucrezia Lucchetti and Paolo