Femme Fleur
The new Bridal Editorial by Delicate Photography enchants with an iconic and picturesque view of the bride in Paris. With the shimmering Eiffel Tower in the background, a romantic bridal look is staged amidst floral masterpieces.
Sadie Bosworth Atlelier voluminous tulle wedding dress with deep V neckline and dramatic sleeves is whimsical and sensual. The natural hairstyle and subtle makeup by makeup artist Adele Langlois went perfectly with the large pearl earrings by Bijoux By Sadie Bosworth Atlelier.
Fleurs de Muse's pastel pink and yellow floral arrangements evoke the warmth of a Parisian summer morning. Bridal details like the luxurious jewelry by Peter Gilder Jewellery perfectly matched the feminine pink atmosphere. This trendy yet elegant editorial highlights the natural beauty and sensuality of a confident modern bride. Some would say it literally screams Miss Dior.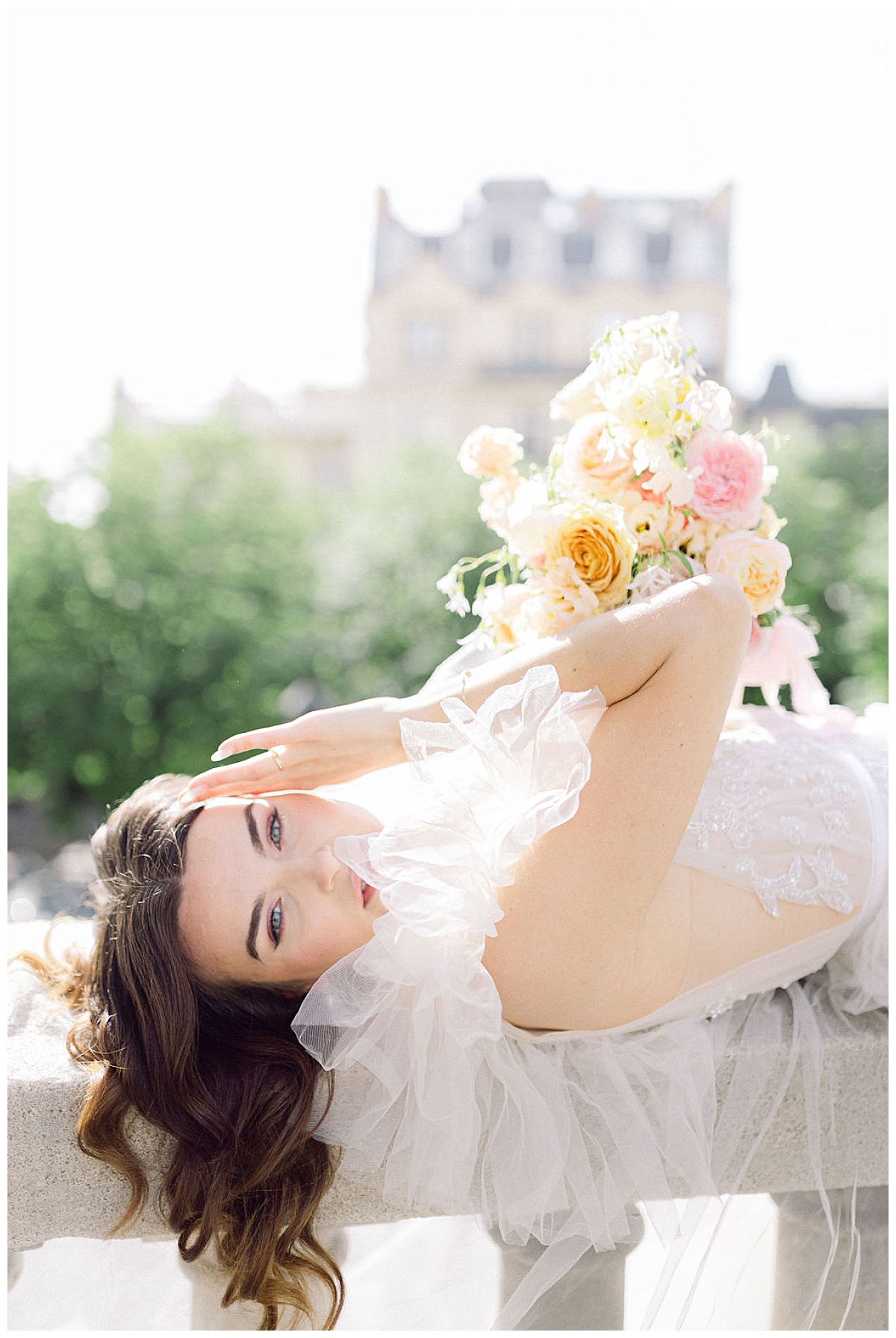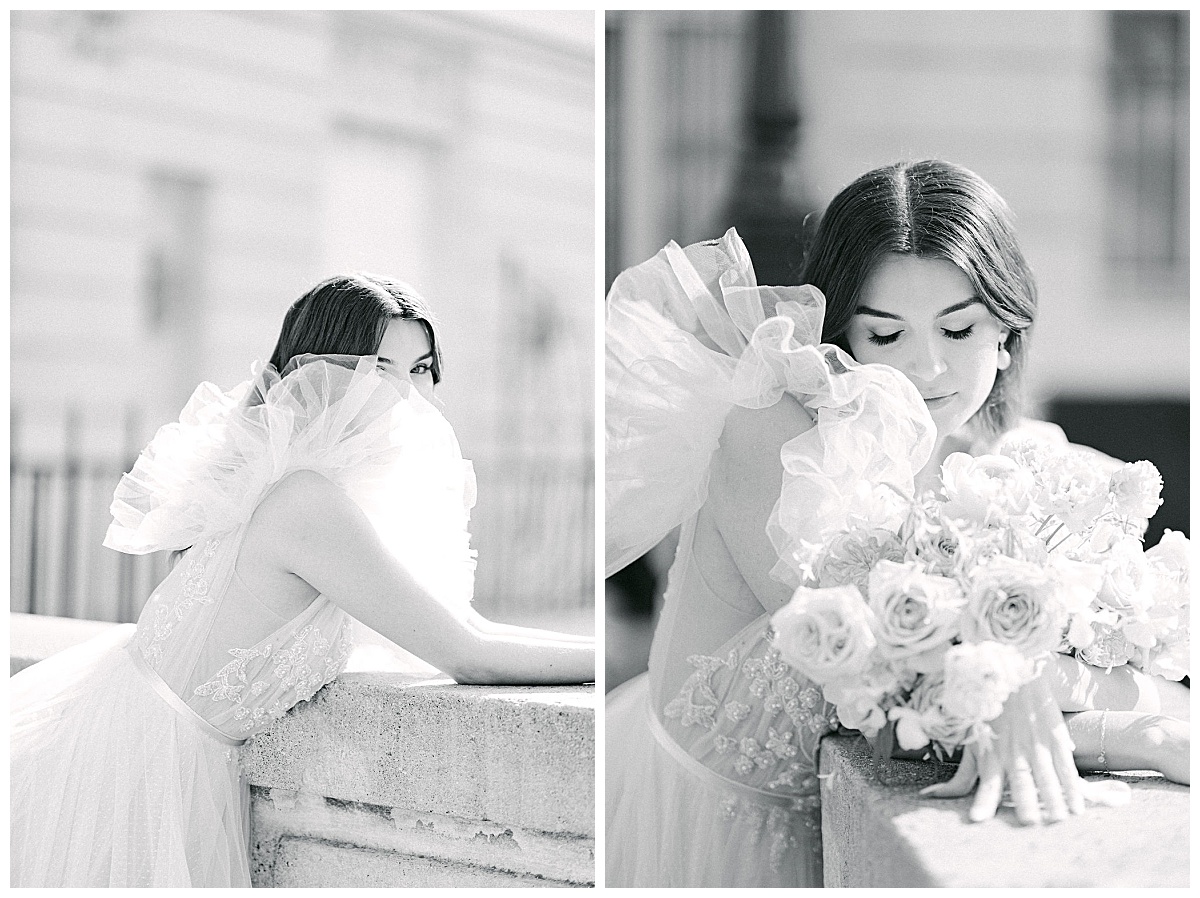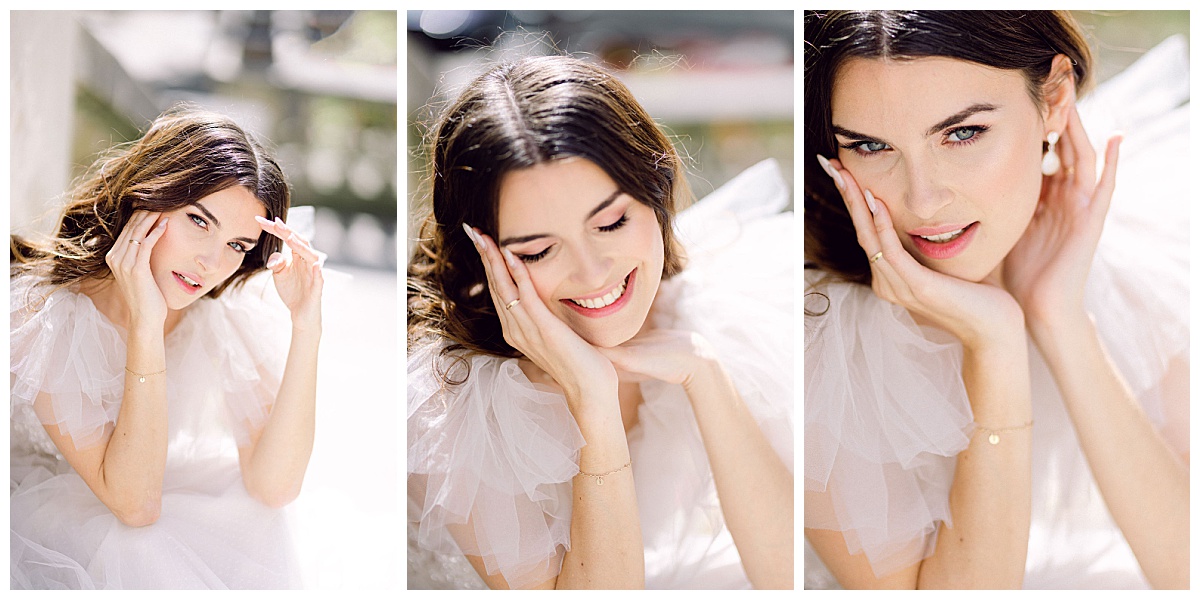 Photography, concept & planning: Delicate Photography
Florist: Fleurs de Muse
Hair & Make Up: Adele Langlois
Wedding dress: Sadie Bosworth Atlelier
Jewellery: Bijoux By Sadie Bosworth Atlelier & Peter Gilder Jewellery