Finca Wedding In Puglia
Welcome to paradise – or enjoy Alexander and Catherine´s elegant finca wedding in Apulia. Where on this day the sky seems brighter and the sea clearer than anywhere else in the world. Where the flowers of the local flora are even more magnificent and the art of simple architecture is even more impeccable.
It´s a long-cherished dream, which has finally come true for the young bride and groom, knows wedding photographer Elisabeth Van Lent: "Alexander and Catherine's dream was to get married in an intimate setting in Italy, in Puglia. This region of Italy is even more sunny than popular Tuscany, it also has the beautiful olive trees, but it stands out with the beautiful full white masserias, in contrast to the old, often darker Tuscan villas. It looks more fresh and Southern, which is the exact reason why the couple chose this region." 
And it was this unique charm that became the red, or rather the green, thread of this wedding, which moved through the entire location and became visible on lovingly arranged details such as the richly laid table for four. Atelier Rozemarijn's stationery also adhered to the color palette dominated by green tones and blended seamlessly into the picture of pure perfection.
However, this culminated in the extravagant newlyweds themselves, as groom Alexander in a stylish green suit with soft pink boutonniere held his enchanting bride Catherine in his arms, who looked simply stunning in her seductive lace dress by Errico Maria . This sight will remain unforgotten even for the guests of the bride and groom…
"In the beautiful Masseria Parco Della Grava, there were just enough rooms for their guests, everything was just perfect for their full, Italian party. And with the amazing organisation and styling of Art'Anna Weddings & Events, as well as the gorgeous floral design by Lots Flower Art, it was picture perfect."photographer Elisabeth Van Lent raves.
For us, she has chosen the most impressive and beautiful shots of this wedding, to let us participate in this loving and romantic wedding.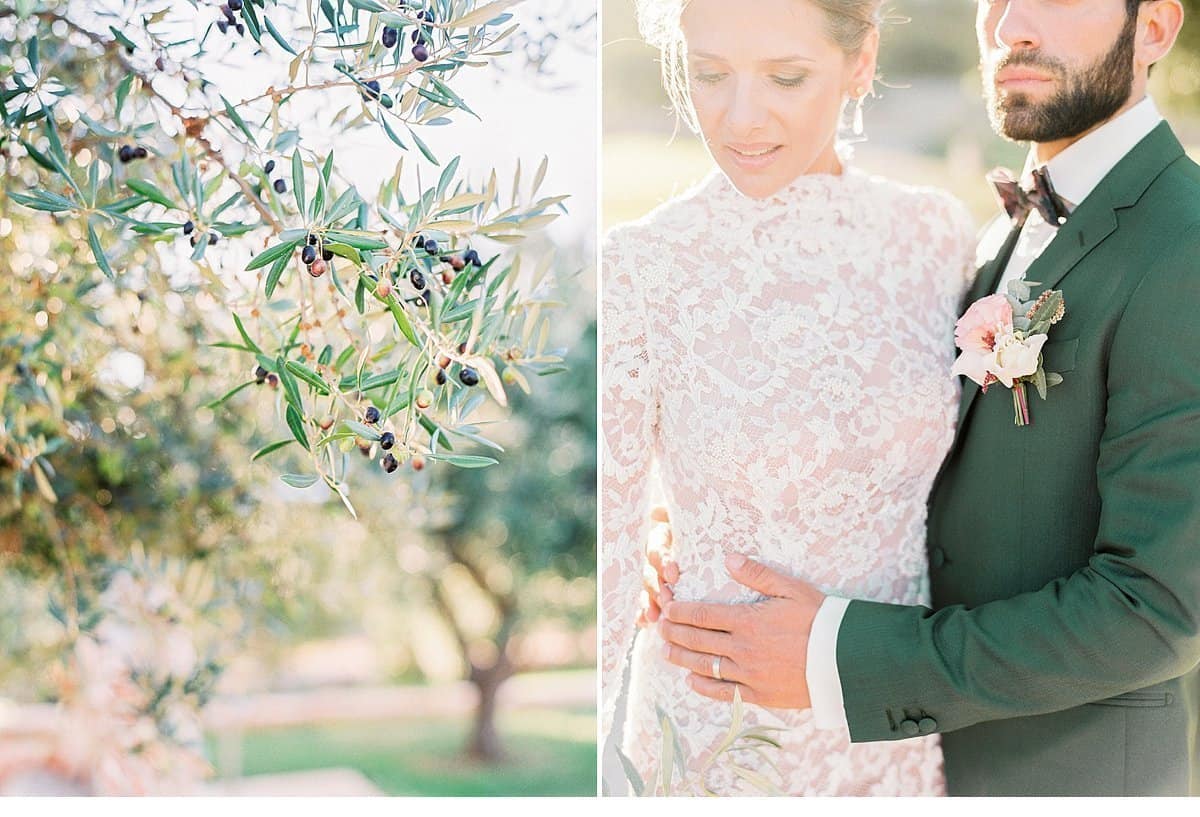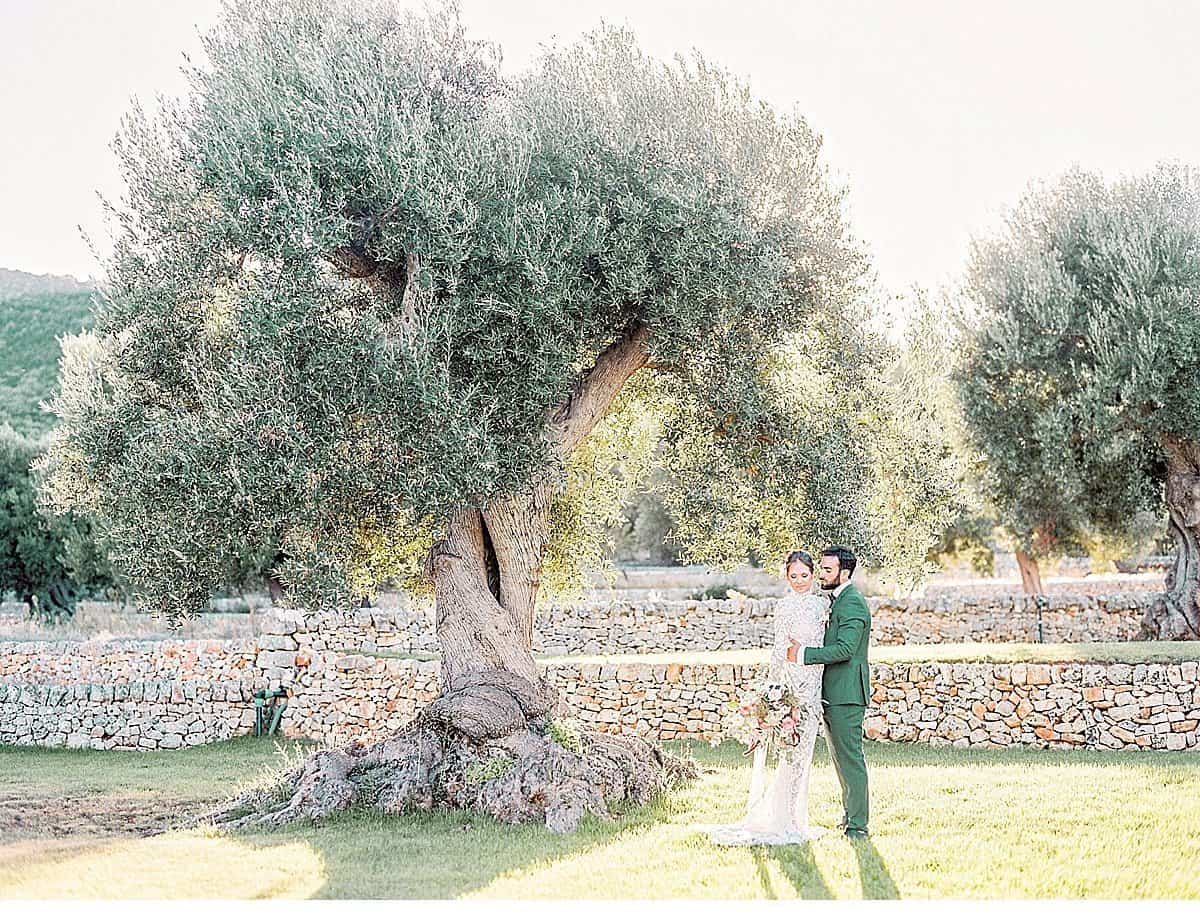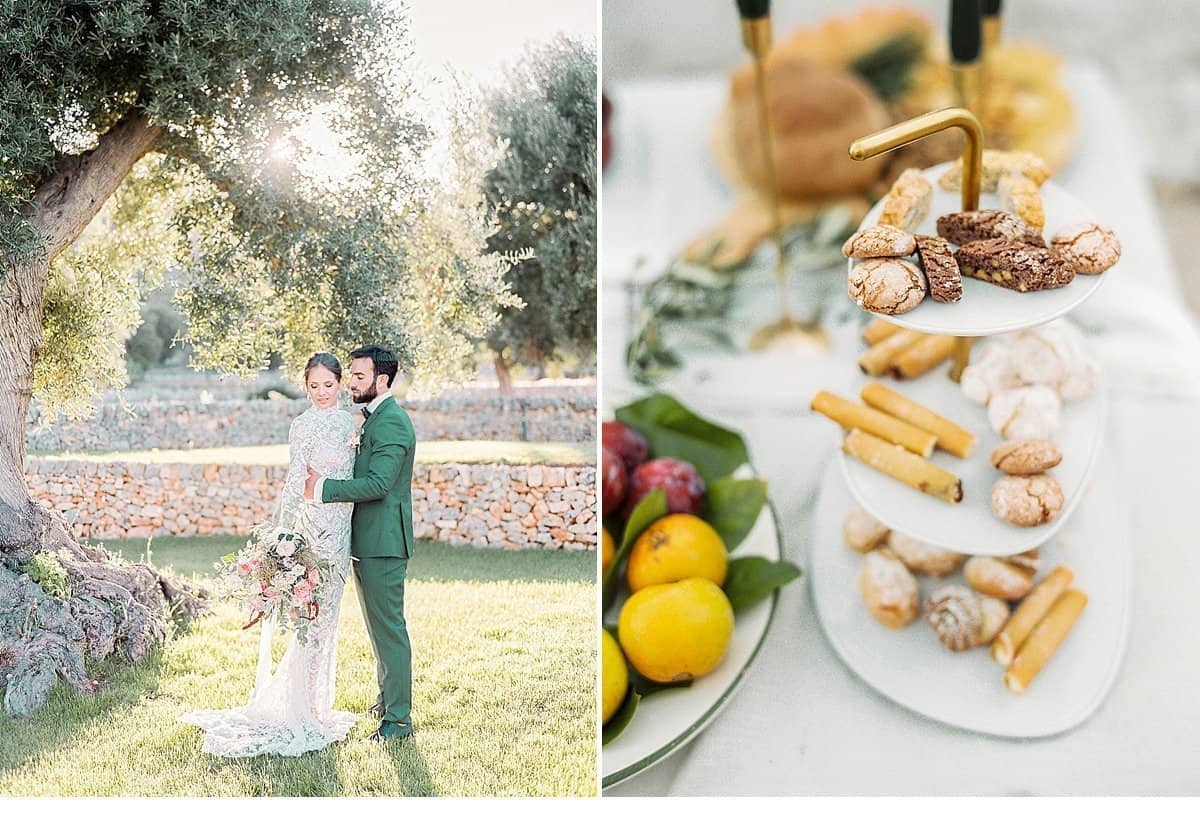 Photography: Elisabeth Van Lent Photography
Organisation and Styling: Art'Anna Weddings & Events
Venue: Masseria Parco Della Grava
Floral Design: Lots Flower Art
Bridal Gown: Errico Maria 
Men's attire: Tailored by C
Wedding Ring: Dimitri Nijs
Earrings: Atelier Rozemarijn
Stationery: Atelier Rozemarijn
Hair and Make-Up: Fabiola Hairsalon
Ring Box: The Mrs Box
Bridal Shoes: Bella Belle Shoes
Rentals: Il Sofà
Linens: Allegoria Textiles
Candles: Ester & Erik
Candlesticks and cutlery: Decoratieverhuu
Film Lab: Carmencita Film Lab
Models: Laura Derek & Maikol