Intimate Elopement In Munich
What would you advise an enchanting couple, with a fondness for fine art and the desire for a very individual wedding? Exactly, an intimate elopement in Munich.
If this bridal couple then meets a photographer who has this kind of art in their heart and Bavaria's capital city in their blood, then that´s called a perfect match.
"Where else could a film photographer find more fine art than in Europe? Munich is my home town, so I always love to return there as a Munich wedding photographer," Tamara Grüner raves.
This time, it was Felicita and Berk, a very fashion-conscious and stylish couple, whose wedding she captured with every detail. Especially the bride has left a lasting impression on her.
"Felicita wore a stunning Liancarlo gown with a stitched floral bodice and a skirt accented by pearls and tulle. The stunning dress accentuated Felicita's beauty in a very romantic way. A lush, organic bouquet from Blumen die Leben made up of purple and white florals and greenery provided a romantic accent. A pretty silk ribbon was the finishing touch. In contrast to Felicita, Berk shone in a dark suit. Berk had his own style. His accessories are just too cool."
If you know Munich, you know there is a lot to see. However, the trio concentrated on a few handpicked locations with deeper meaning. "We walked around my favorite Munich city spots which highlighted the couple's love for fine art. We visited all kinds of classic buildings that fit the soft, Old World look. As beautiful as the backdrops were, the couple still remained the center of attention. It's important to make sure that the background doesn't overwhelm the star(s) of the show: the bride and groom!" the experienced wedding photographer knows.
Another star was the stunning sweetheart table, which artfully blended the mysterious Old World style that accompanied the couple throughout the day.
"Last but not least, I must mention the intimate sweetheart table. Adorned with a purple floral centerpiece, the decor stayed true to the Old World theme – classic, sophisticated, and timeless. Candles were lit to create a romantic atmosphere. Not a detail was missing from this very special Munich elopement!"
And who knew that better than photographer Tamara Grüner herself? She was the one concentrating devotedly to every little detail and capturing it for the cute bridal couple and us.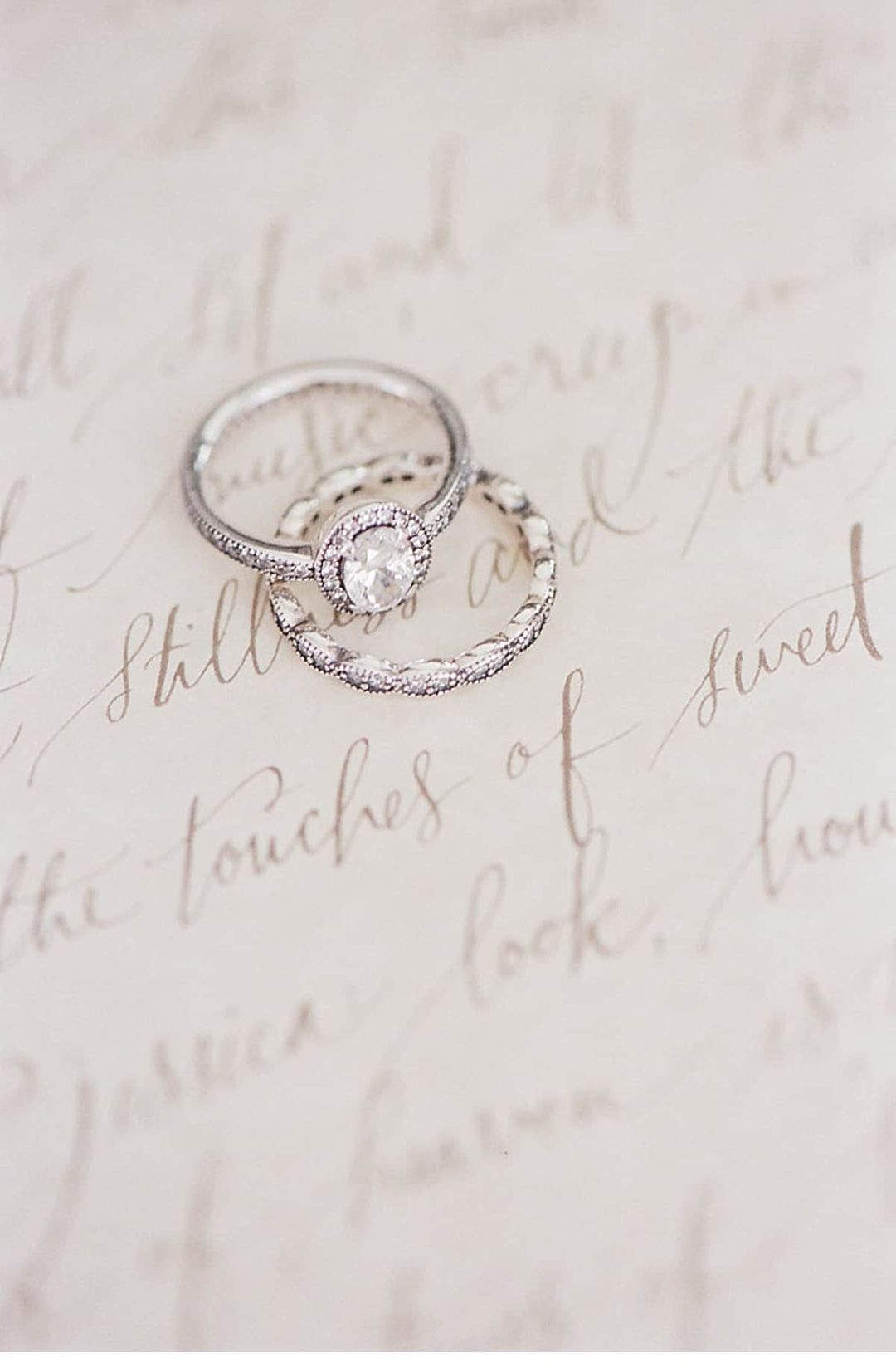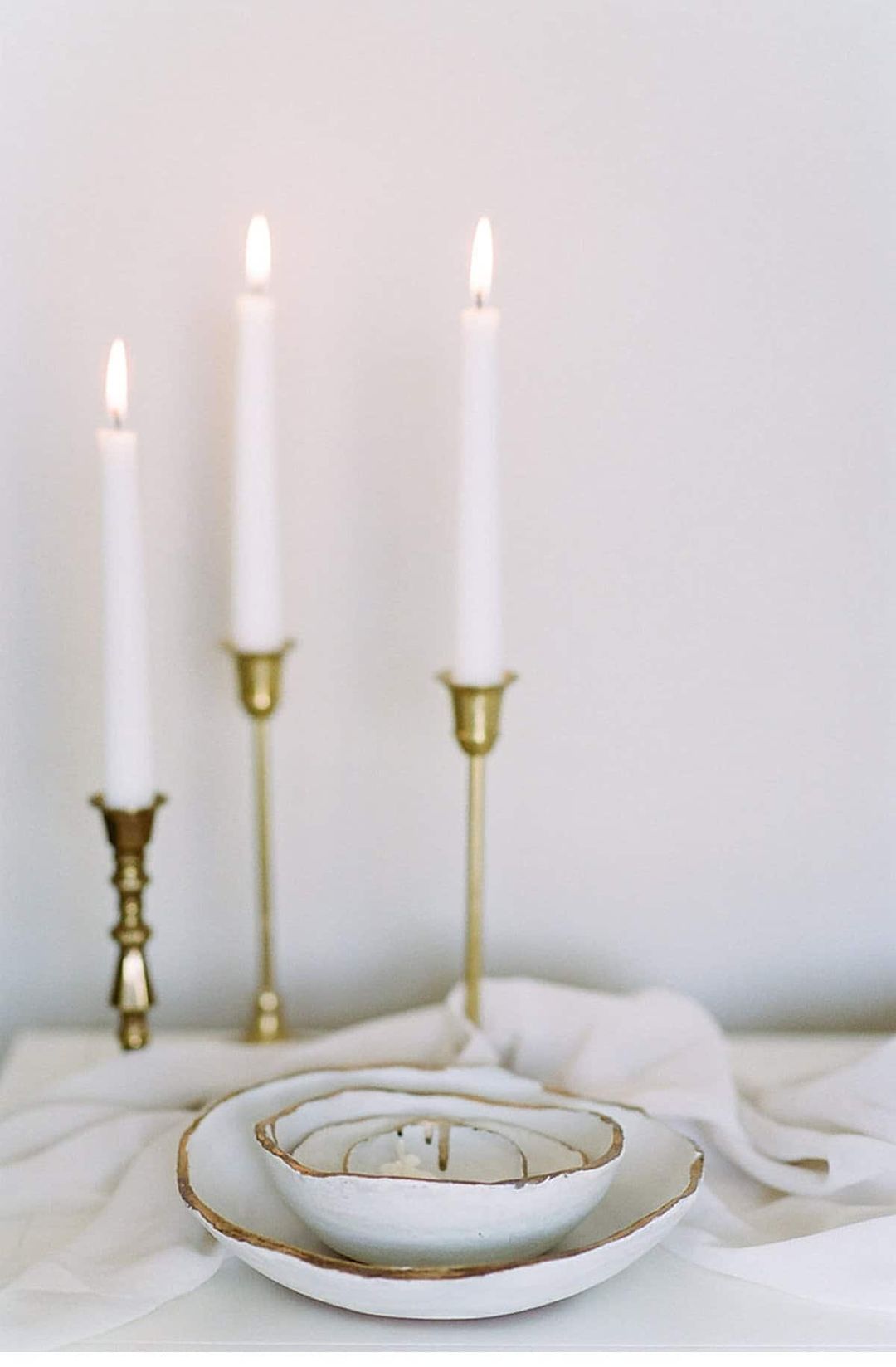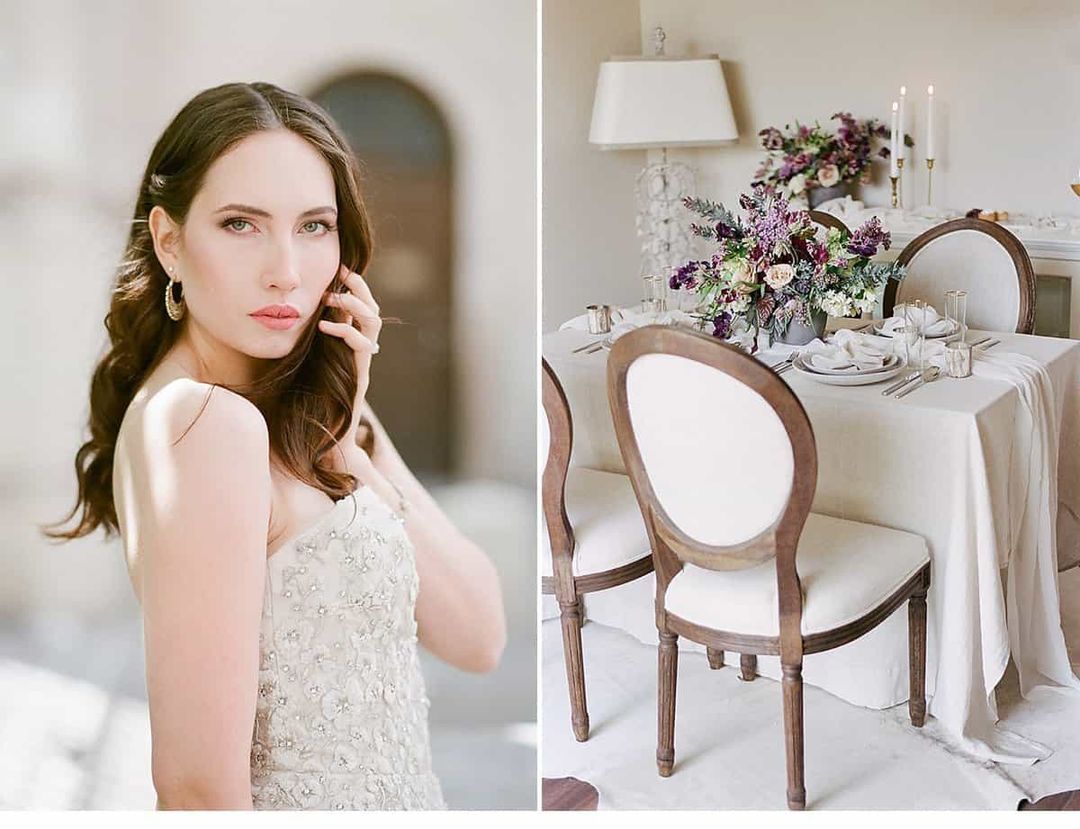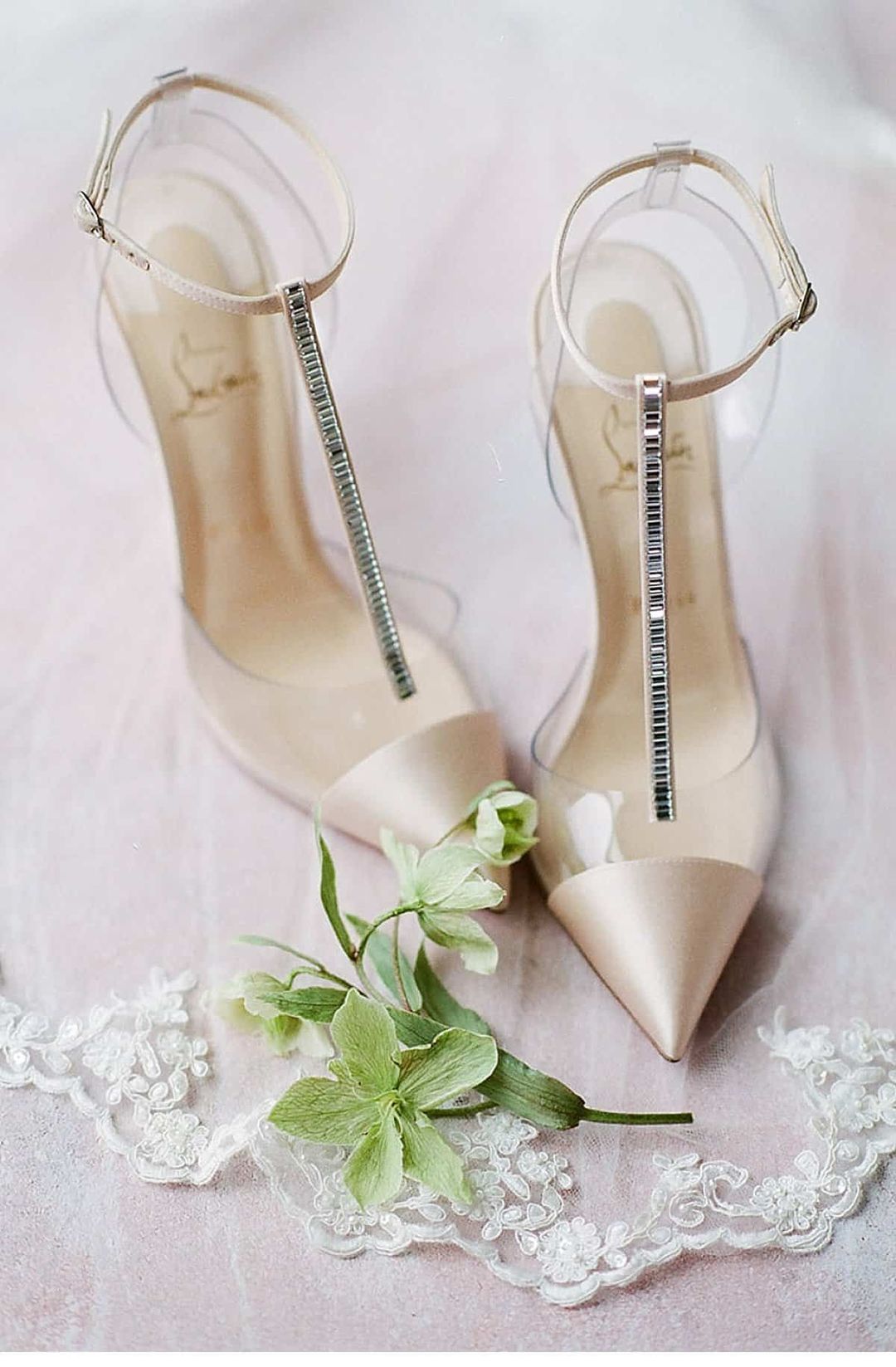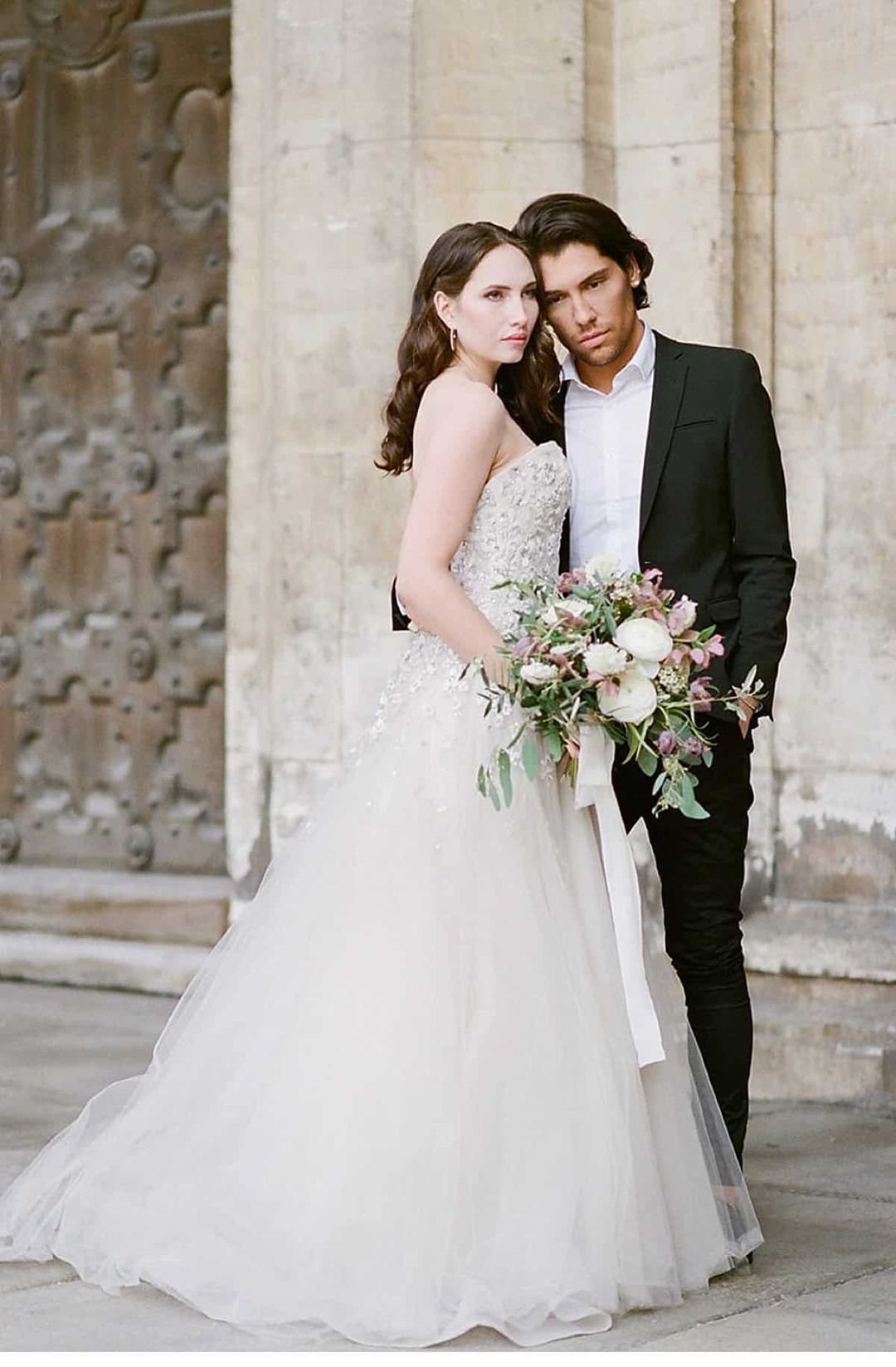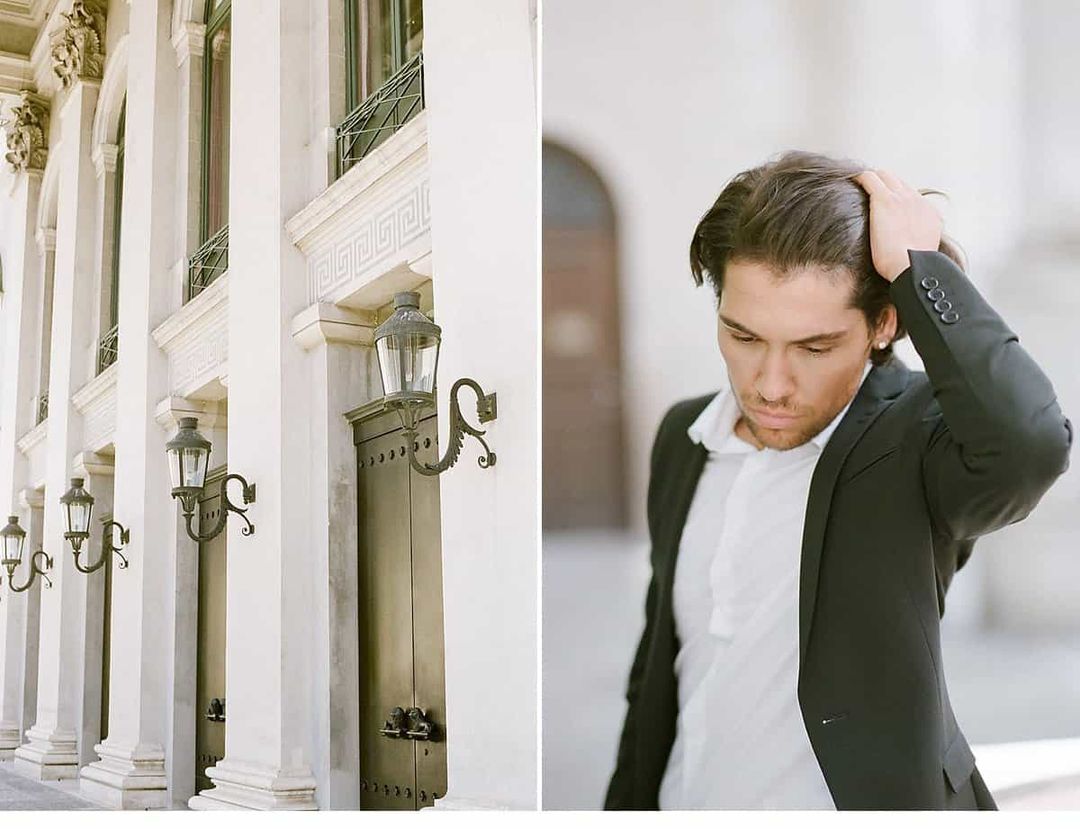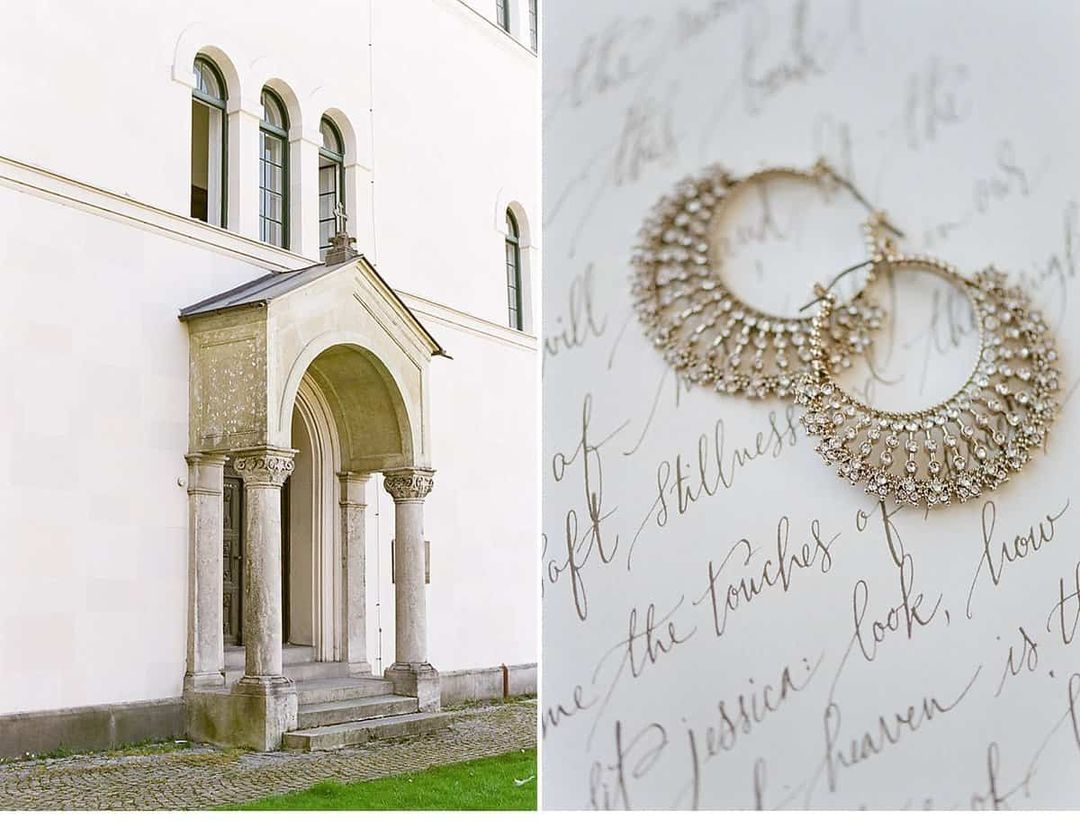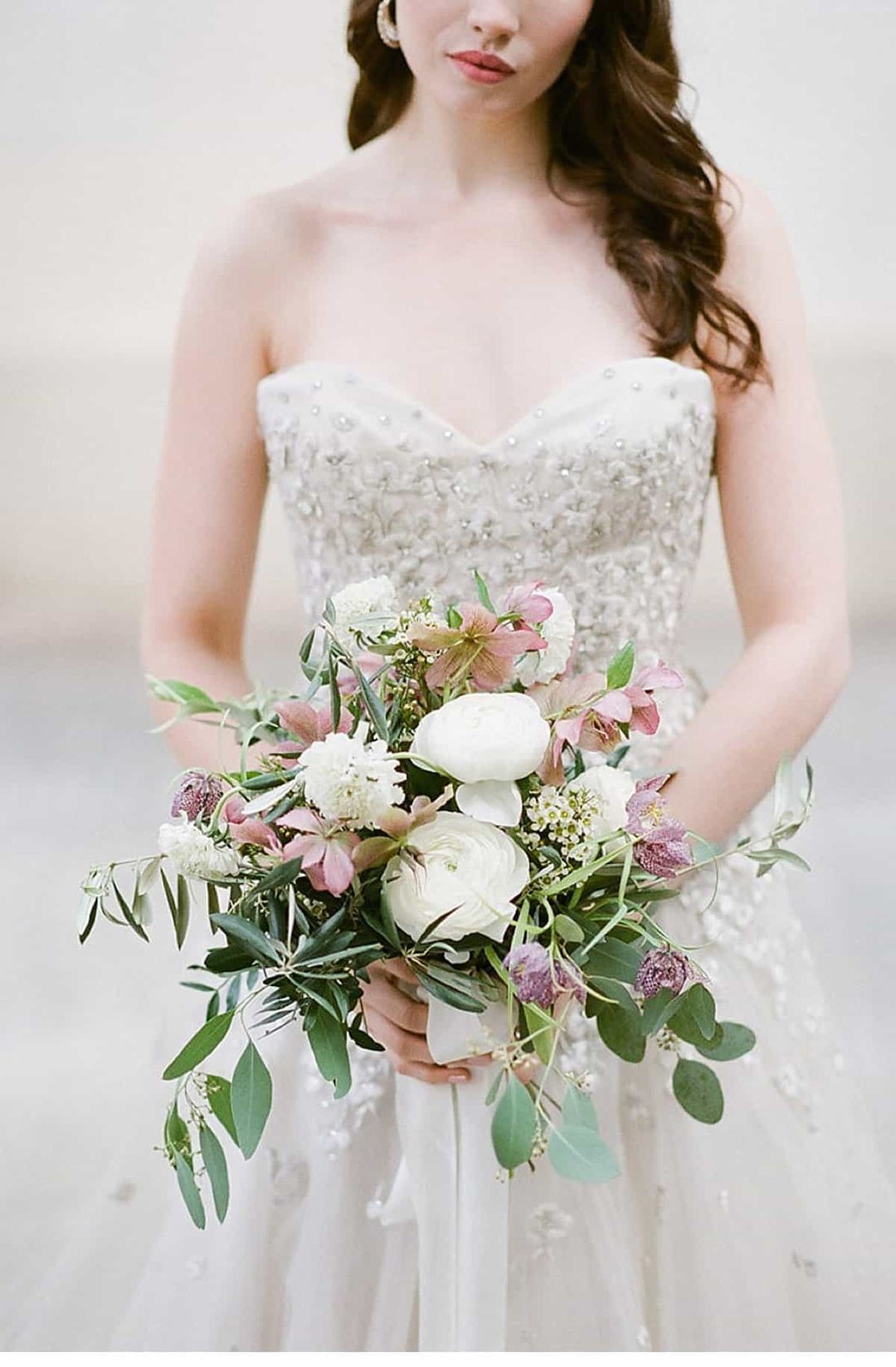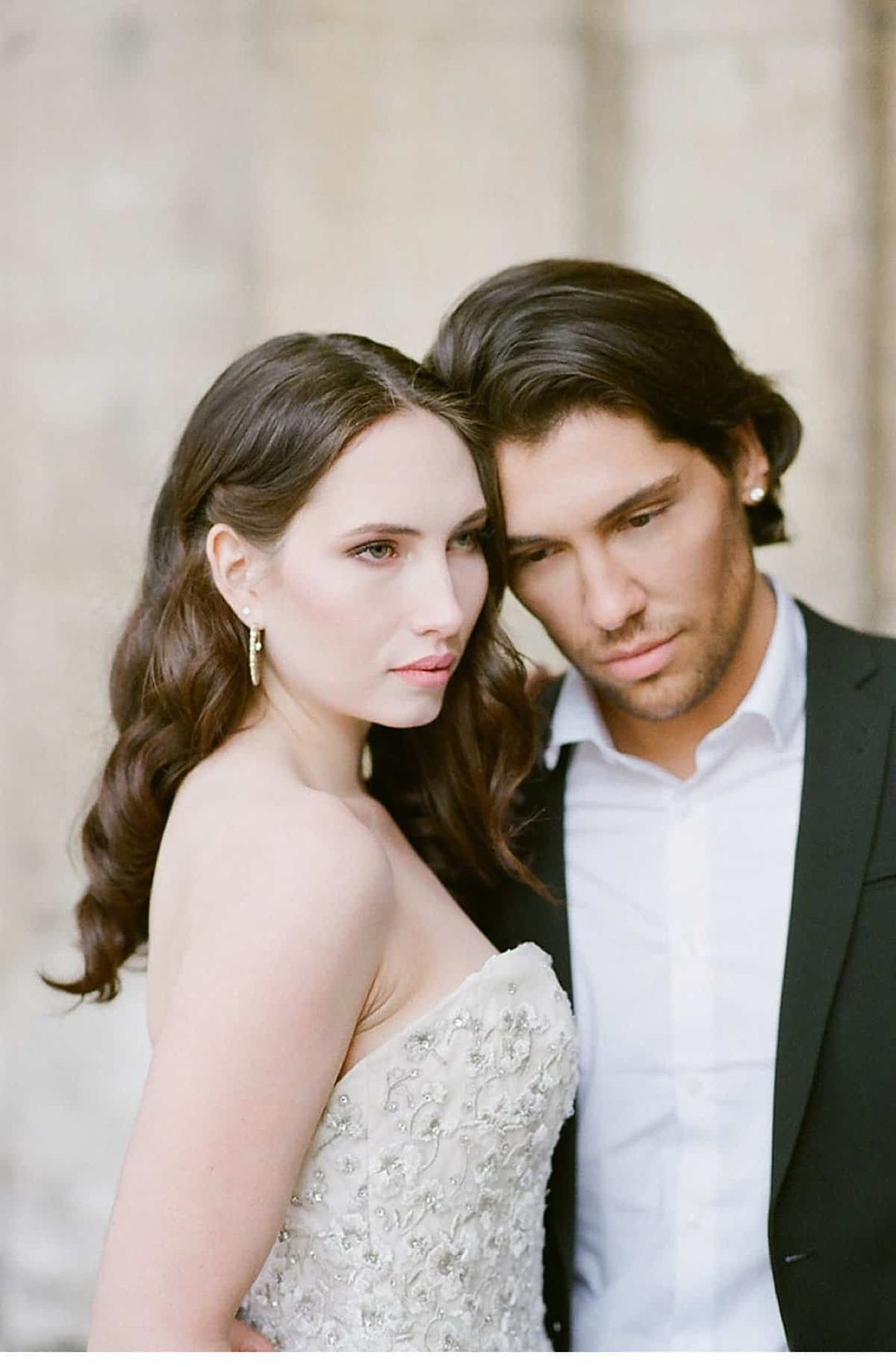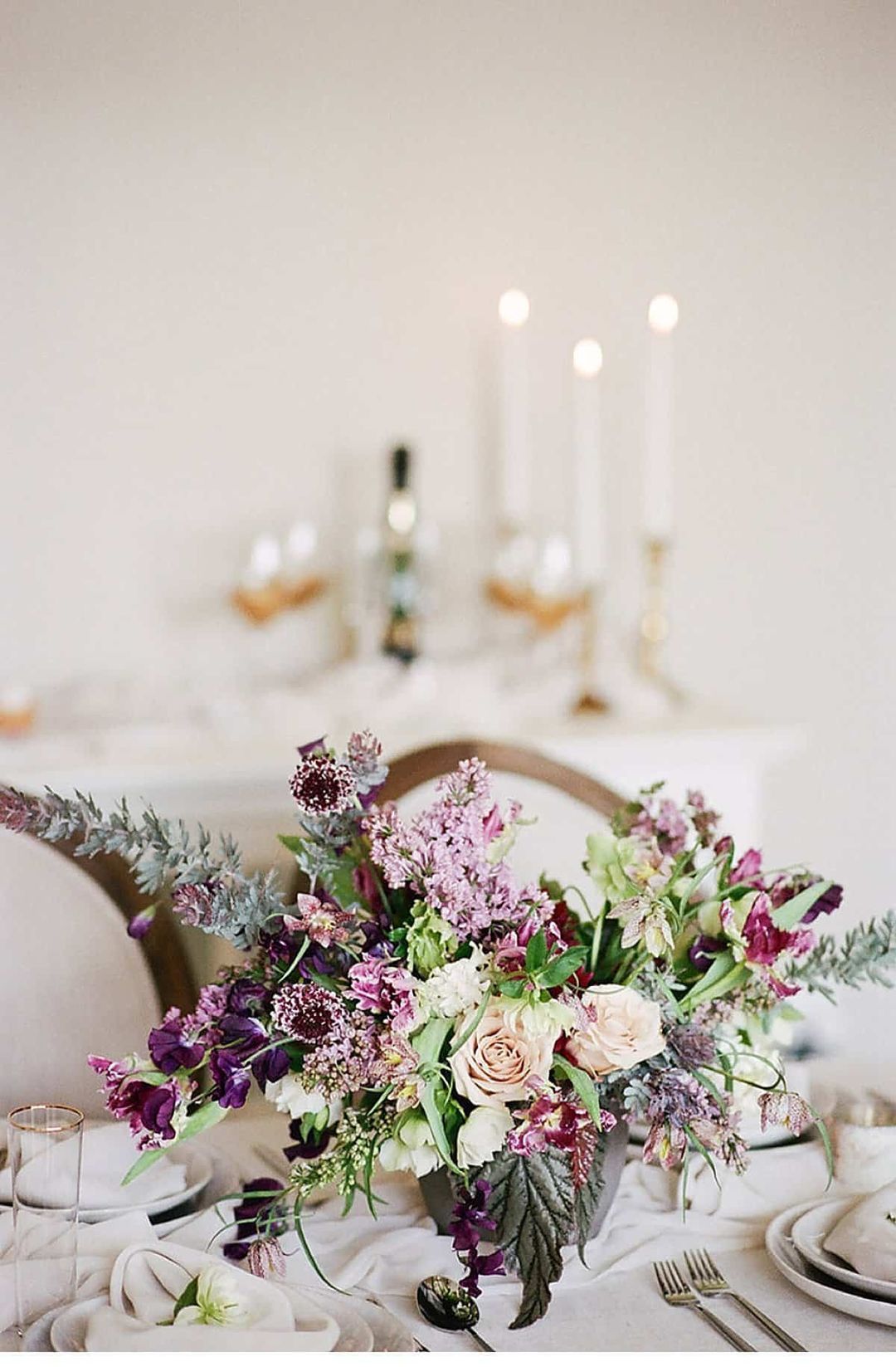 Photographer: Tamara Grüner Photography
Wedding Dress: Liancarlo
Wedding Dress Boutique: Little White Dress
Earrings: Marchesa Fashion
Hair & Makeup: Mobiles Brautstyling
Bouquet: Blumen die Leben
Tablescape Florals & Design: Bare Root Flora
Shoes: Louboutin
Groom's Belt: Yves Saint Laurent