Intimate elopement in Munich
What advice would you give to an enchanting couple with a penchant for fine art and a desire for a very individual wedding? Exactly, an intimate elopement in Munich.
If this bride and groom then also meet a photographer who has this kind of art in her heart and Bavaria's capital in her blood, the match is perfect. "Where else does a film photographer encounter more fine art than in Europe? Munich is my hometown and I am always happy to return here as a wedding photographer.." enthuses Tamara Grüner.
This time it was Felicita and Berk, an extremely fashion-conscious and stylish couple, whose wedding she captured with every detail. Especially the bride left a lasting impression on her. "Felicita wore a stunning Liancarlo gown with an embroidered floral bodice and skirt accented by beading and tulle. It emphasized Felicitas beauty in a very romantic way. A lush, natural bouquet of flowers the life from purple and white blossoms and lots of greenery added another romantic touch. A pretty silk ribbon completed the picture. Unlike Felicita, Berk was glowing in a dark suit. He had his very own style, his accessories were just too cool."
Anyone who knows Munich knows there is a lot to see here. But the trio focused on a few hand-picked locations with deeper meaning. "We walked through my favorite places in Munich, all of which highlighted the couple's love of Fine Art. Among other things, we visited all kinds of classic buildings that matched the soft old-world look. As beautiful as the backdrops were, the couple was always the center of attention. It is important to make sure that the background does not overshadow the stars of the show: the bride and groom!" knows the experienced wedding photographer.
The stunning Sweetheart Table was also a little star, artfully incorporating the mysterious Old World style that accompanied the couple throughout the day. "Last but not least, I must mention the intimate Sweetheart Table. The decor is adorned with a purple floral decoration and is in keeping with the Old World theme – classic, refined and timeless. In addition, flickering candles created a romantic atmosphere. I think this very special Munich elopement really lacked no detail!"
And who could know that better than photographer Tamara Grüner herself? After all, she devotedly captured every little detail for the bride and groom and for us.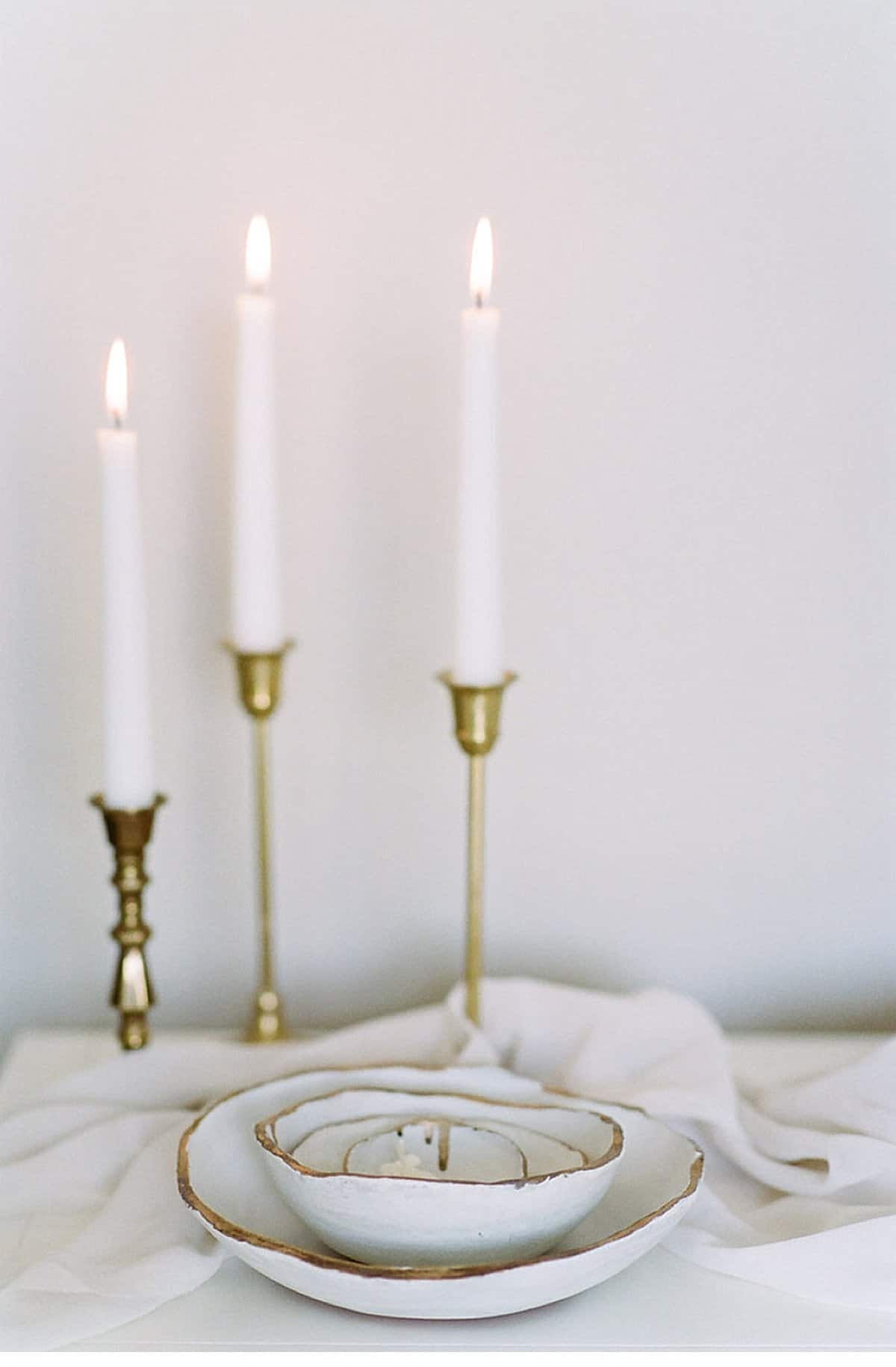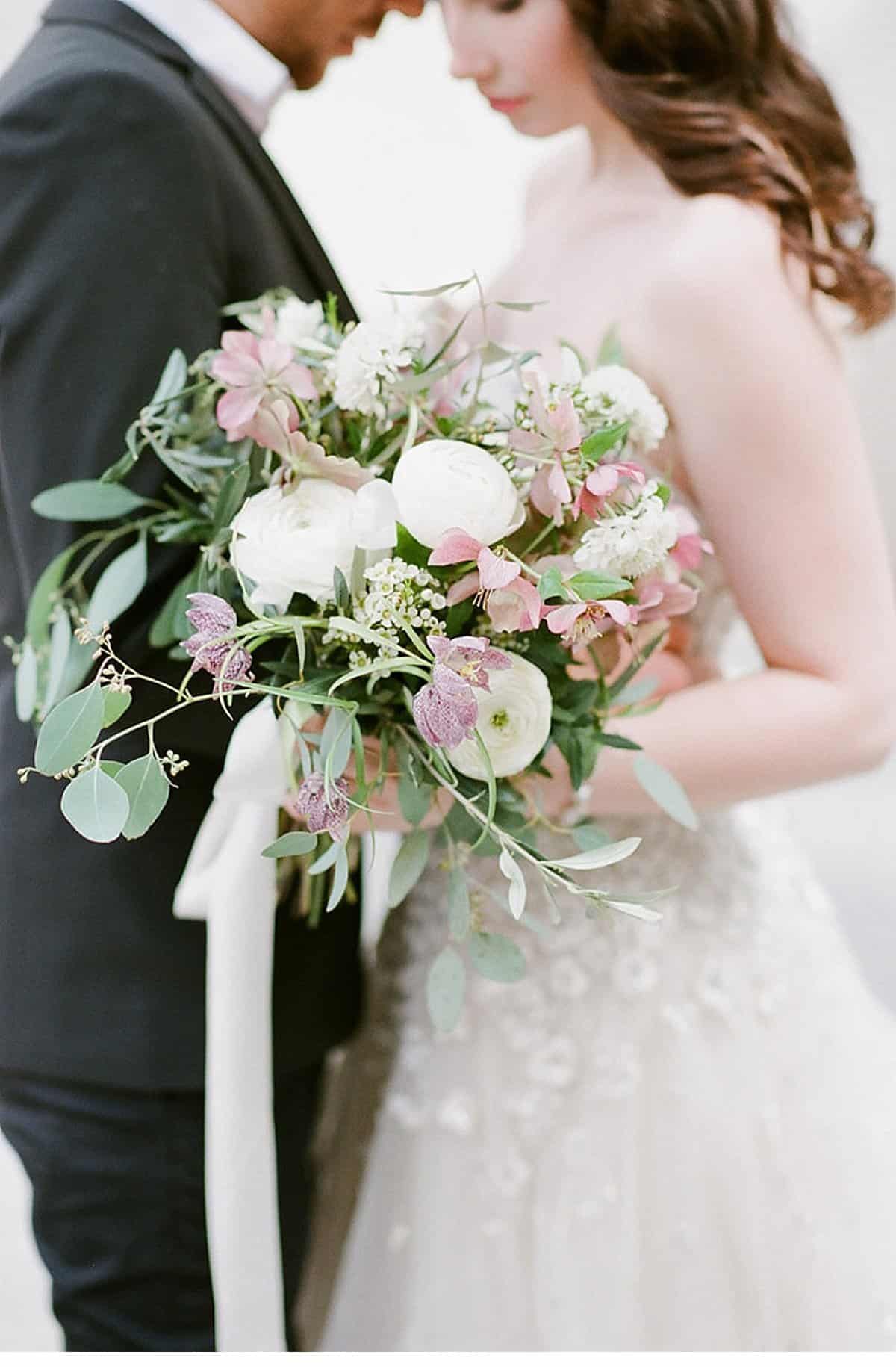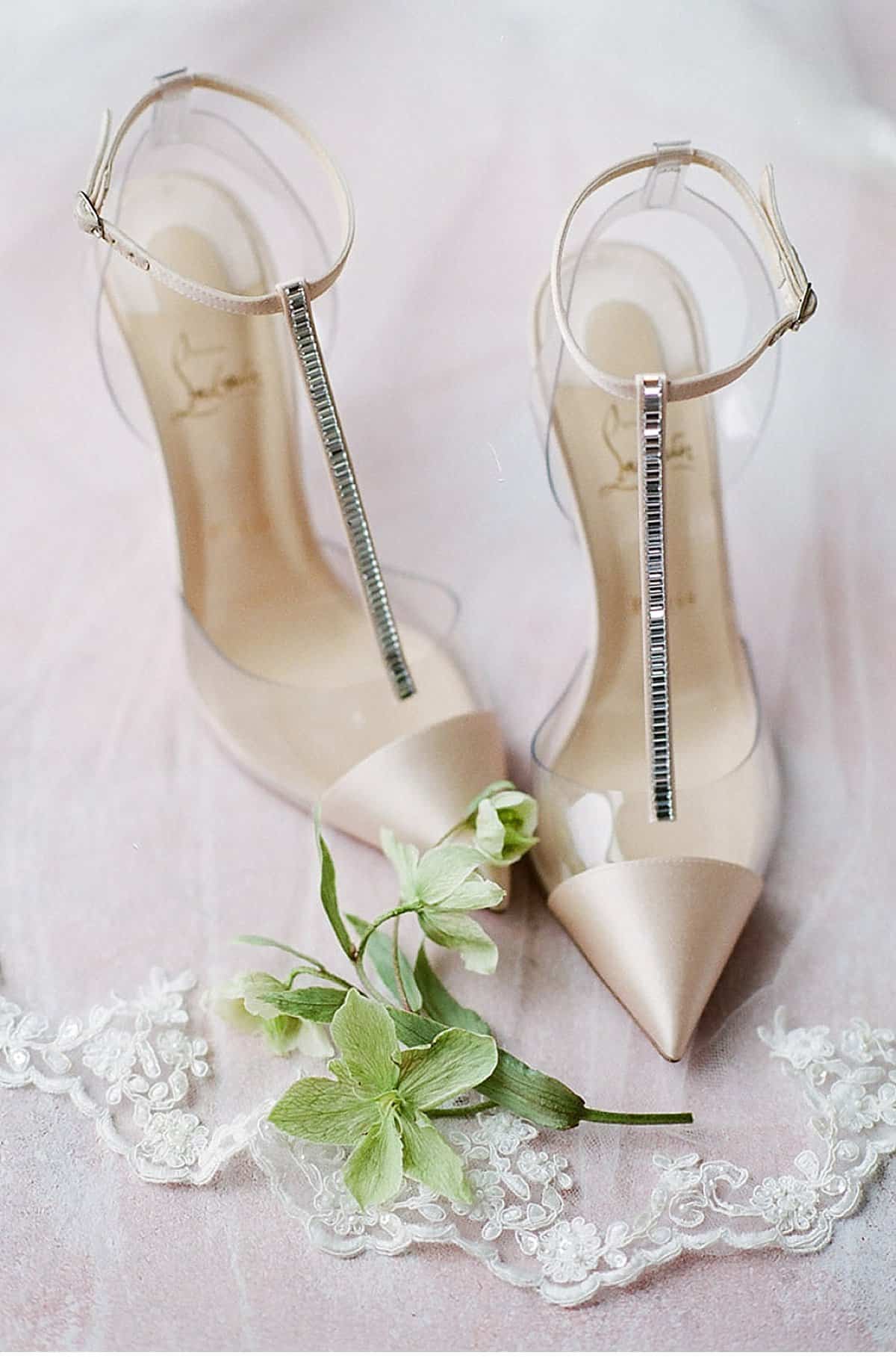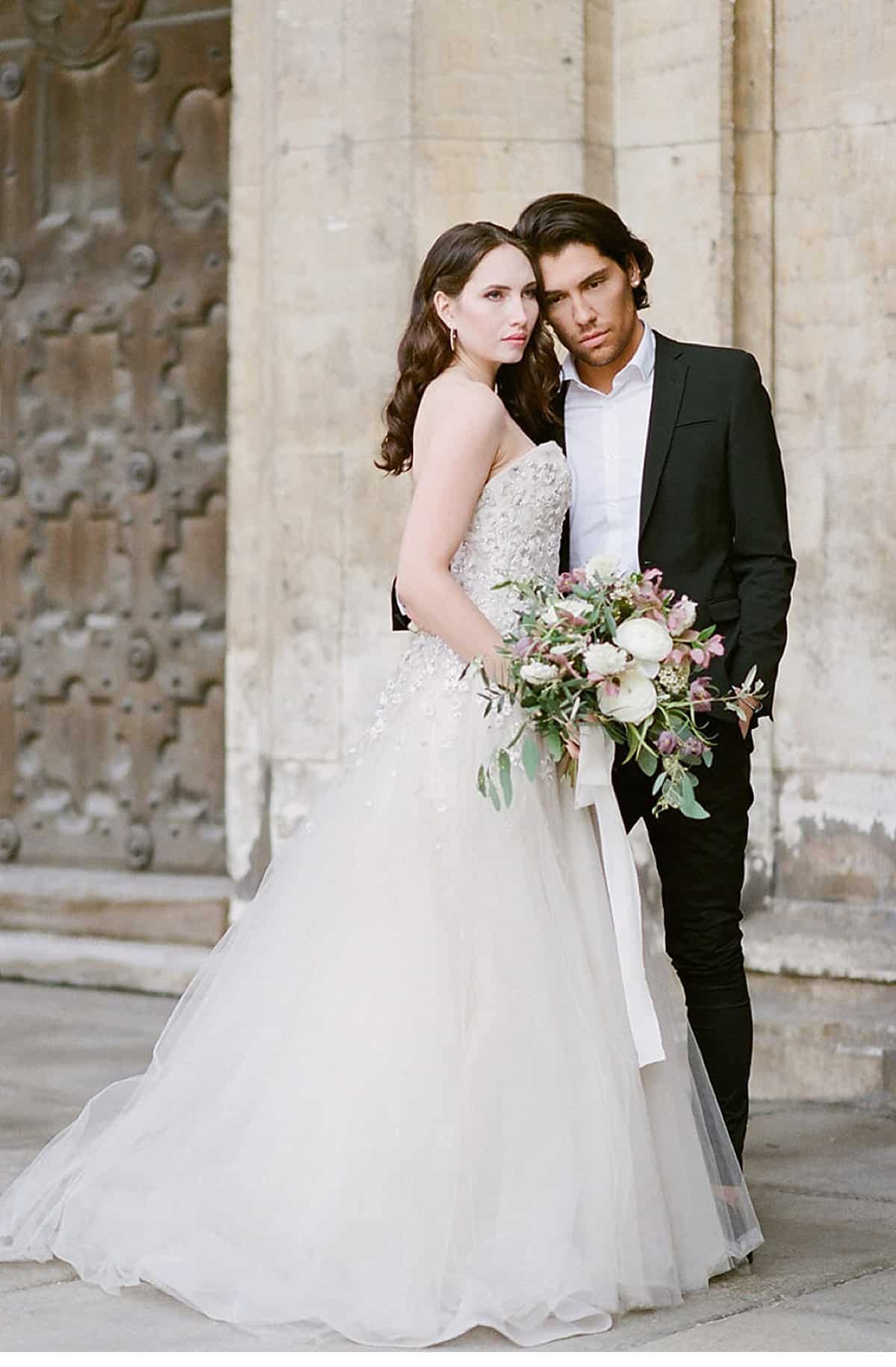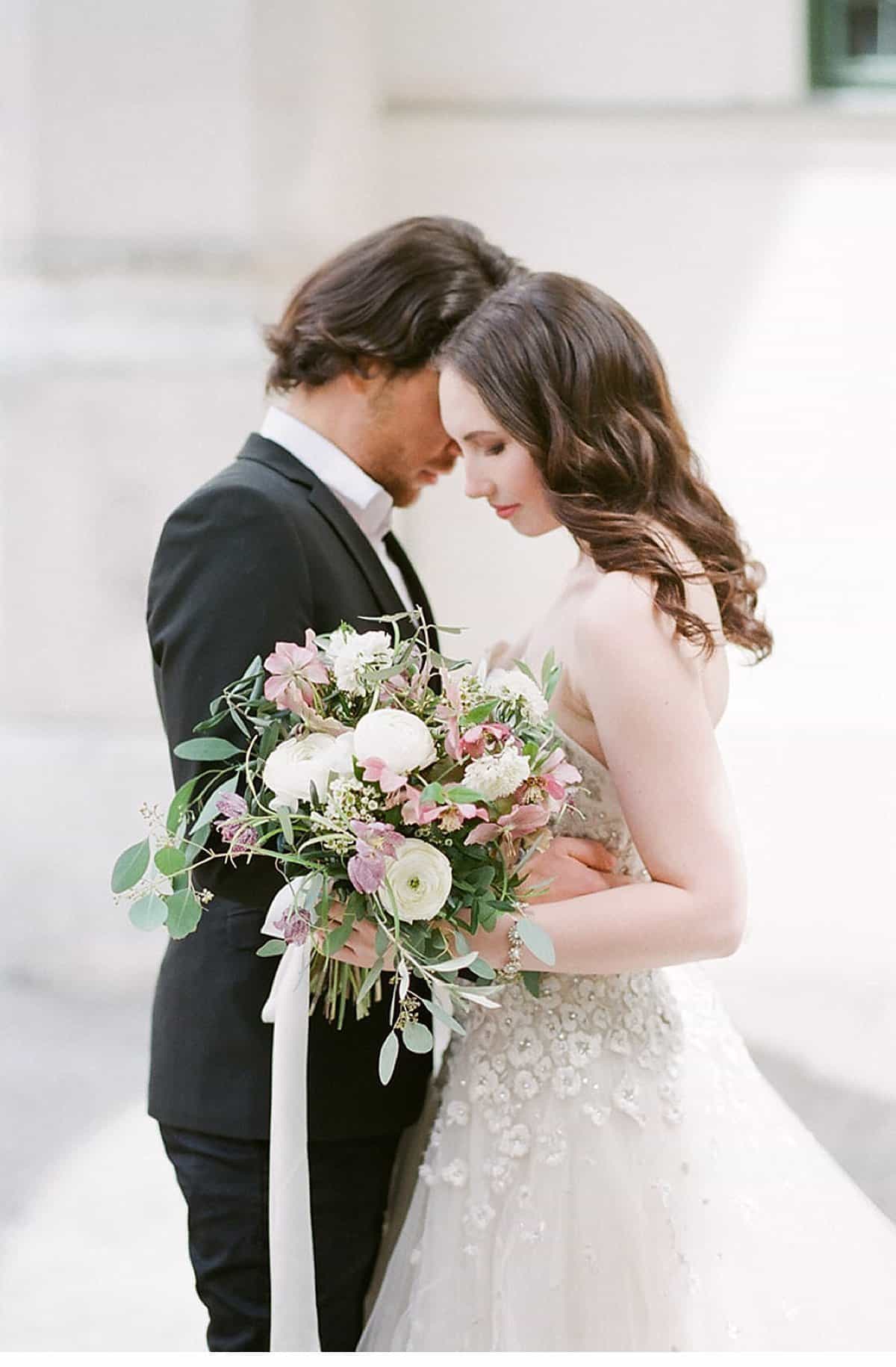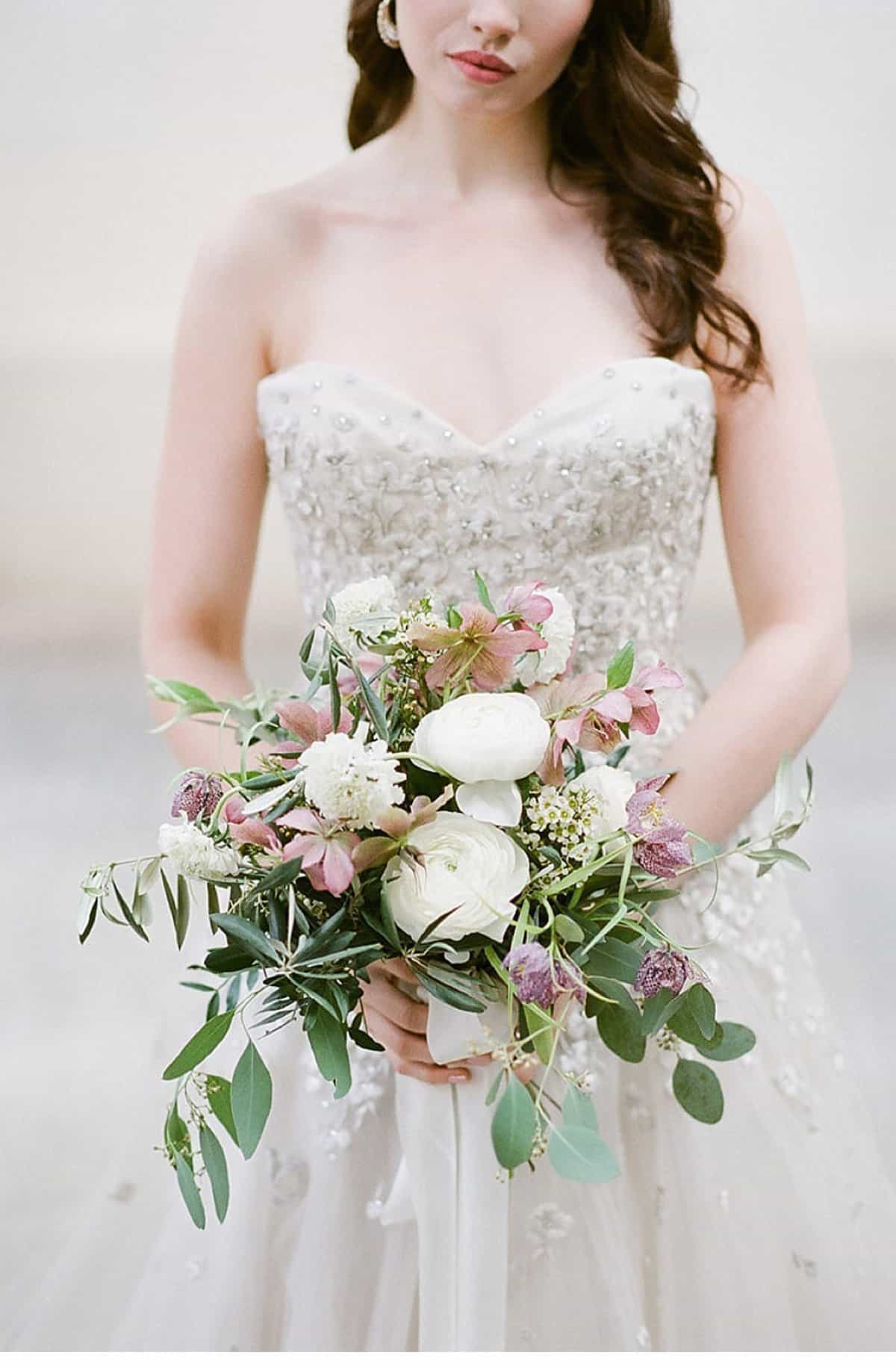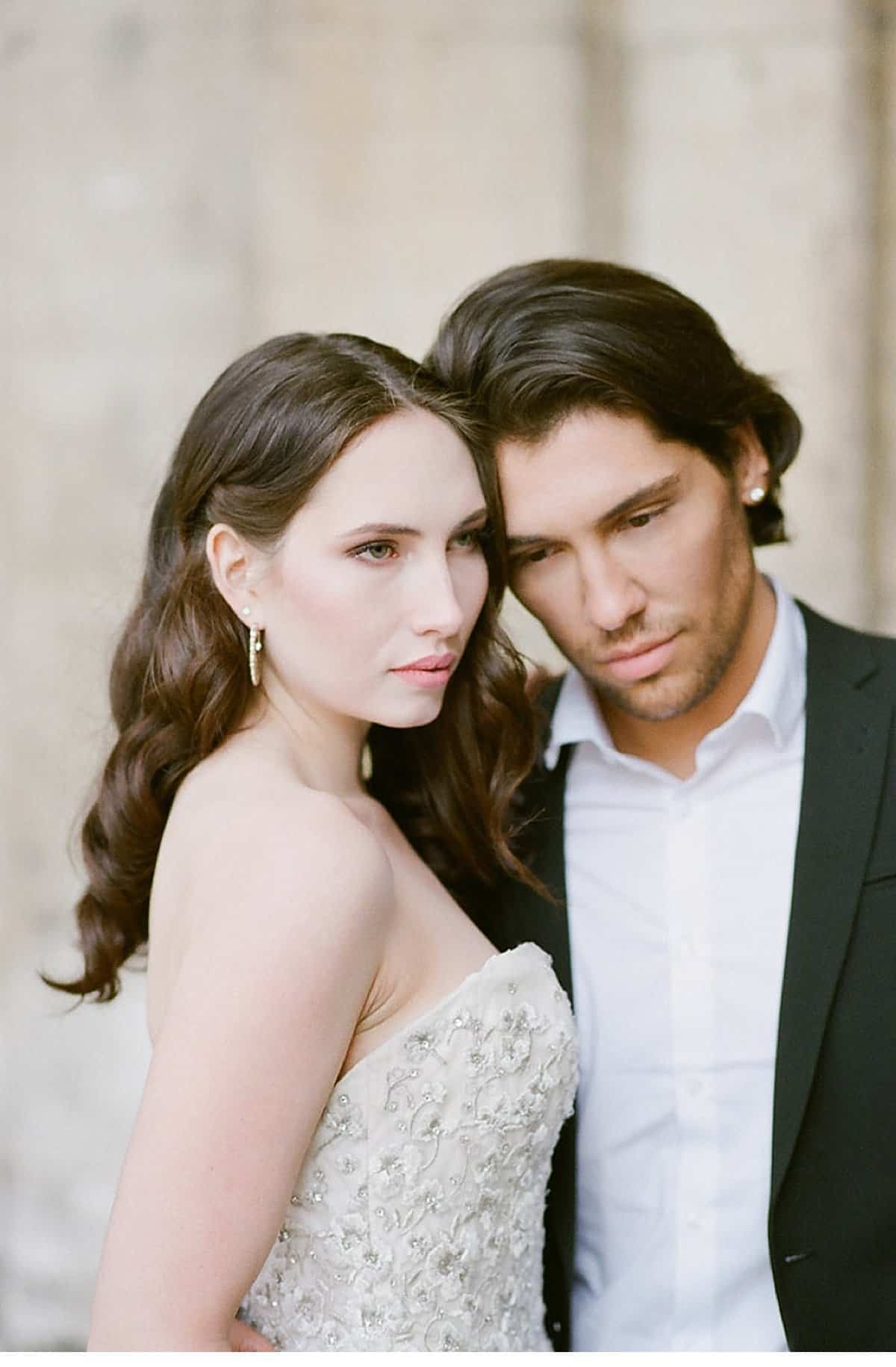 Photographer: Tamara Grüner Photography
Wedding Dress: Liancarlo
Wedding Dress Boutique: Little White Dress
Earrings: Marchesa Fashion
Hair & Makeup: Mobile bridal styling
Bouquet: flowers that live
Tablescape Florals & Design: Bare Root Flora
Shoes: Louboutin
Groom's Belt: Yves Saint Laurent