Romantic wedding visions on Mission Concepcion
Old stone walls, rustic ambiance and Spanish flair are the main players in this romantic editorial. Wedding planner Taylor Baxter Olivares conjured up a story that seems out of this world in the historic setting of Mission Concepcion.
Together with a creative team, she designed an exciting play of texture, light and movement. A romantic color palette of sapphire blue, green and gold accents adds an exciting component to the scenery.
The bride moves gracefully in a gown dream with sheer sleeves and delicate floral appliqués. She brightens up the proceedings with her elegant radiance.
We marvel at the invitation suites by Scripting Bird , which symbolizes a tribute to the Old World with vintage stamps, wax seals and fluted edges. Beautifully designed floral arrangements by Gardenia Event Decor completed the dreamlike concept.
A set table with its stylish decorative elements created a moody atmosphere and invited the bride and groom and their guests to celebrate.
Photographer Lauren Marks impresses with her talent to perfectly capture light, details and mood and is blessed with a sense for the right moment.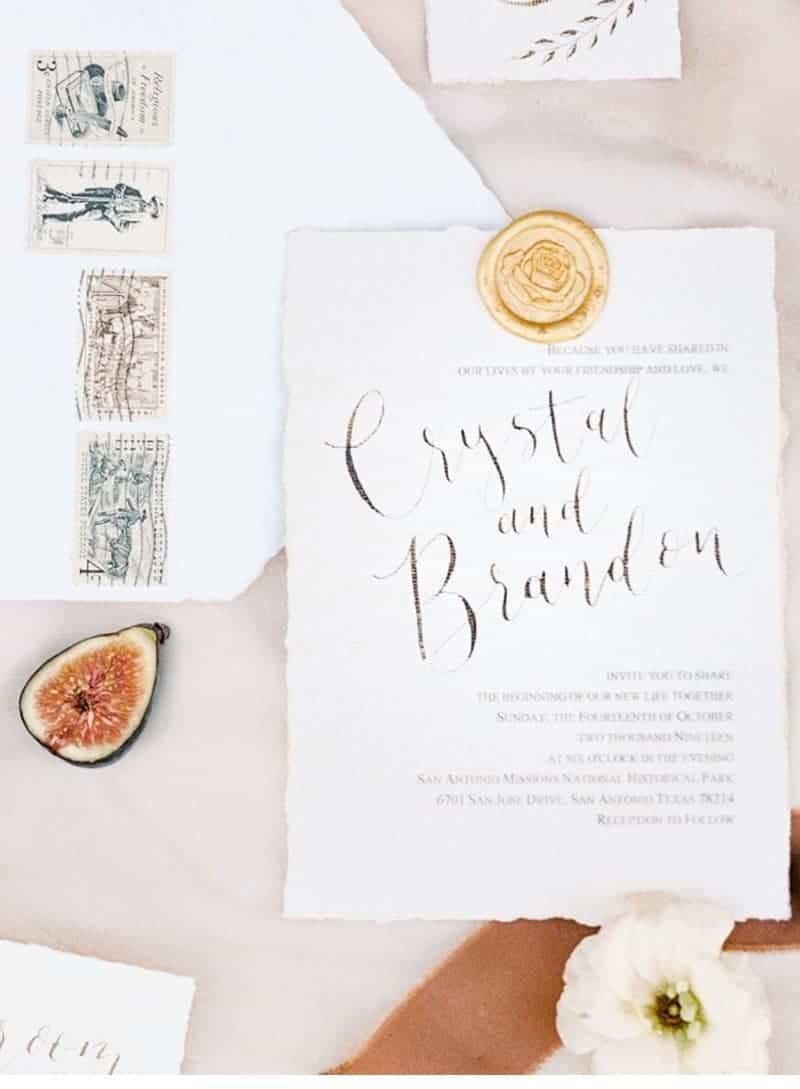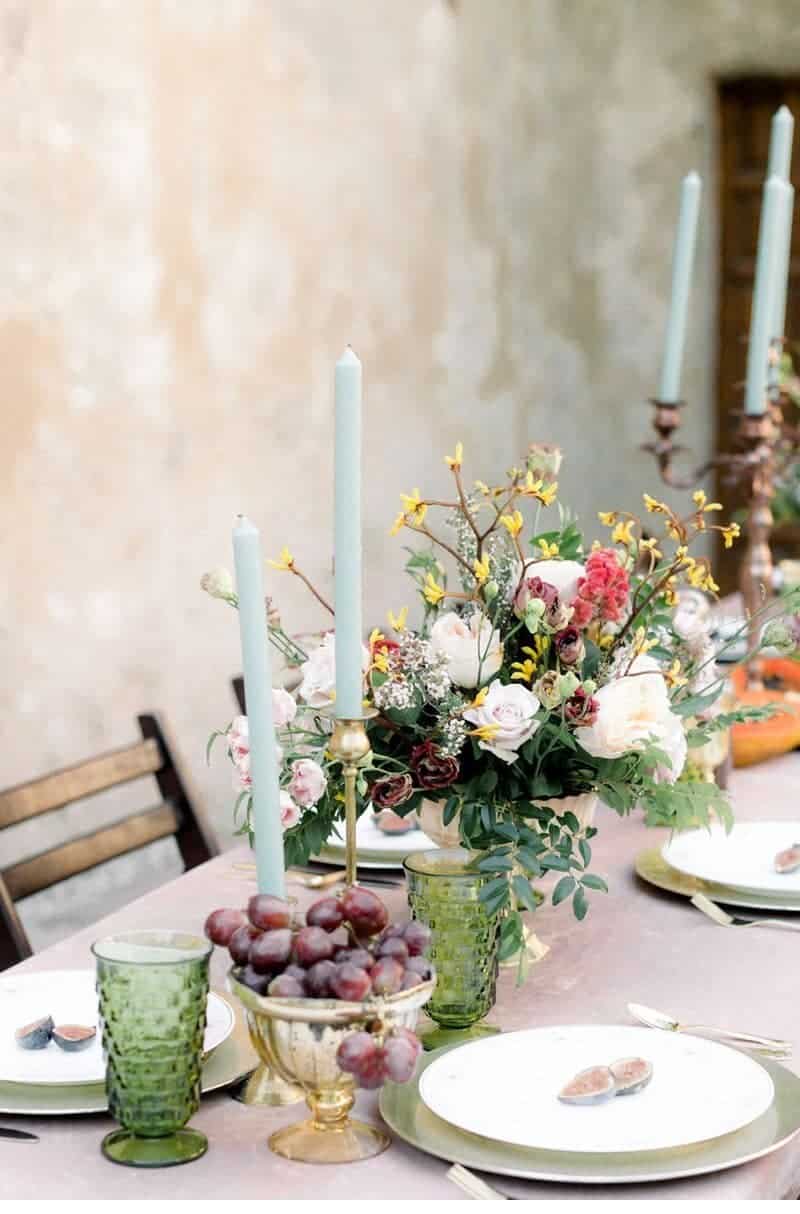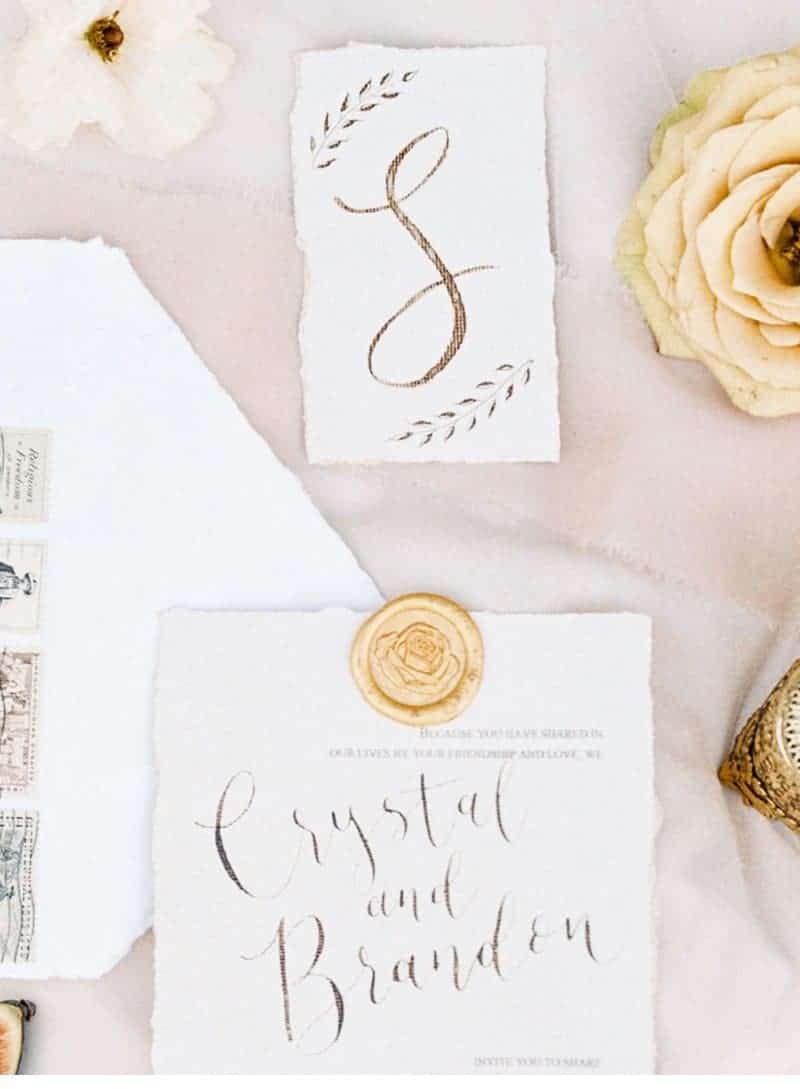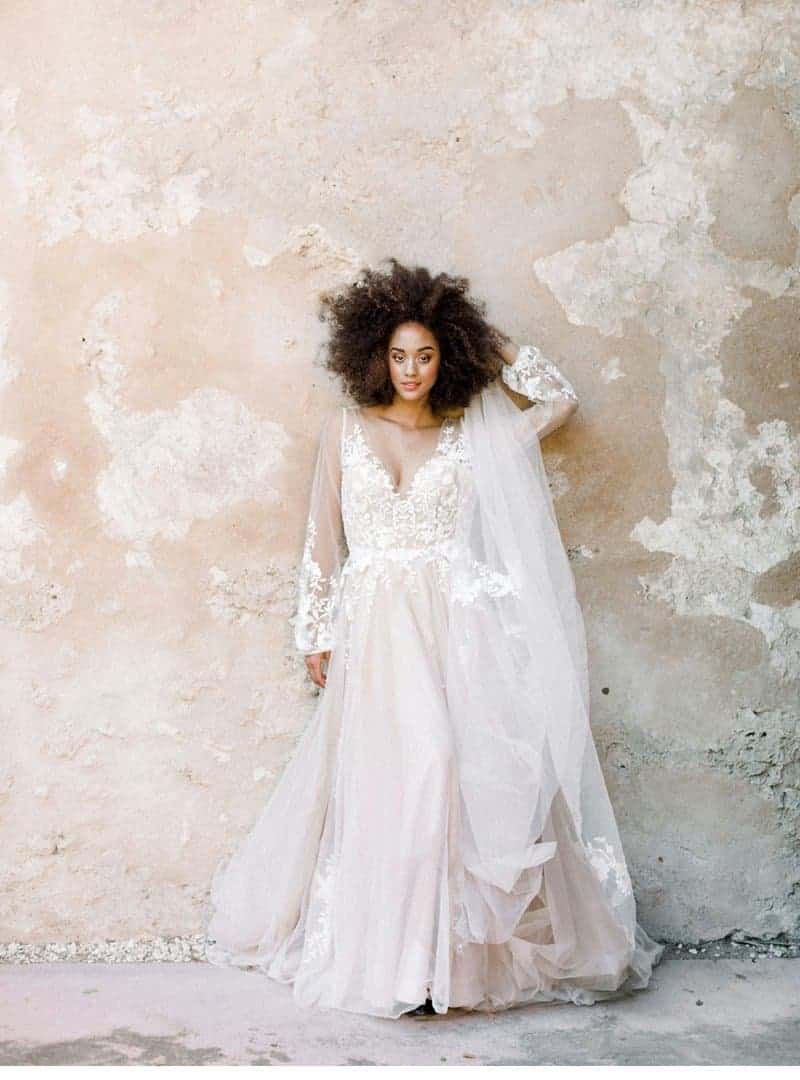 Photographer: Lauren Marks Photography
Film Lab: PhotoVision Prints
Creative Design / Stylist / Planner: Taylor Baxter Olivares
Co-Planning: Rachel Rose Weddingsandevents
Floral Designer: Gardenia Event Decor
Dress Designer: Willow by Watters
Bridal Shop: AA & Be
Hair Accessories: Vintage Adornments
Rentals: Warehouse Rose Events
Venue: Mission Concepcion
Hair & Make-up Artist: Taylor Glam
Linens: AM Linen Rental
Stationery & Calligraphy: Scripting Bird
Grooms wear: J Hilburn
Model: August