The Olive Groves Of The Provence
Artfully roots bore their ways, giving fanciful olive trees eternal life. Naked and without any leaves it is their shape that fascinates, every single tree is one piece of art.
This fabulous place which mirrors the magic of the Provence like no other place does inspired event planer Elodie of La Fabrique à Rêves to these adorable outdoor impressions.
Virginie Sellem of  L´Art qui Pousse gave color to Elodie´s visions and created breathtaking masterpieces of flowers like this dreamy swing, the floral wreath and its matching bridal bouquet or the stunning table runner made of roses, berries, figs and grasses.
Their glamorous table isn´t sparing with fascinating eye-catchers and neither does the bridal couple: elegant and flawless they maunder between the olive groves.
The bride´s dreamlike  Sarah Seven robe combines everything that artist  l´Artisan Photographe loves about his homeland: it´s this wonderful mixture of naturalness and romance, authenticity and elegance, simplicity and down-to-earthness.
With his colorful pictures l´Artisan Photographe allows us deep insights into his heart and takes us to his most favorite place in the world…
Translation: Marina Jenewein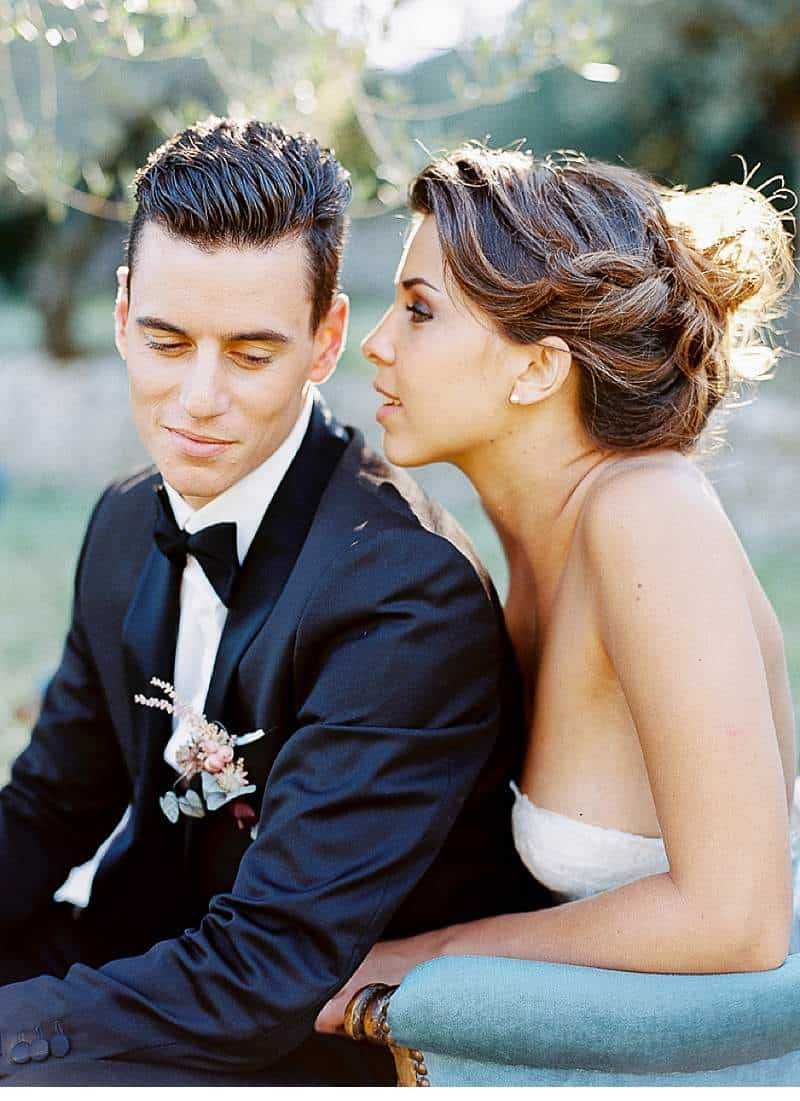 PHOTOGRAPHY: l'Artisan Photographe
CINEMATOGRAPHY: Mg-Image
EVENT PLANNING: La Fabrique à Rêves
FLORAL DESIGN: L'Art Qui Pousse
WEDDING DRESS: Sarah Seven from Olympe
STATIONERY: La Fabrique à Rêves
CATERING: DV Traiteur
MAKE-UP: Blandine Fabre
HAIR: Les Mariés Du Salon
GROOM'S ATTIRE: Toxan
ART DE LA TABLE: Côté Bastide
CHANDELIERS: Phôs