Modern wedding visions on Castel Bay
Attention to detail can shimmer like a rainbow or just shine brightly in soft colors.
As is the case here when the viewer's eye is gently guided from masterpiece to masterpiece, taking ample delight in the elegance of a bride and groom, the richness of a floral display, the exceptionality of the motifs, and the harmony of a beautiful color palette.
Emilie et Jérôme of La Blonde et Le Barbu Design delight us with their multi-faceted editorial that fascinates and inspires, encourages and inspires. It's the way select elements interact and complete the overall picture. The arguments are feather-light aesthetic and creative.
A stunning wedding dress by Marion Fera  transforms into an incomparable image of perfection with a beautifully arranged bridal bouquet on the delicate silhouette.
As if by itself, you stop and enjoy the poetic images by the great photo artist Thomas Audiffren.
The inspiring story to the beautiful video by Jino Agnelli: "Wind noise outside of the Castel Bay, she's sleeping. A cracking sound of wood, she wakes up with a start. She gets out of bed and goes to the window. She seems to be looking for where the noise is coming from, she is worried.
She comes out of her bedroom and runs down the stairs. Outside, nothing… She turns to the top of the glass roof and sees a glow. She goes up the stairs and rushes in, there he is …
He is facing her, eyes downcast, close-up on his face. He lifts his face with a broad smile … She smiles at him too, her face lighting up. Behind him, a splendid table with a sublime chandelier. He extends his hand to show her a dress behind her.
They are now at the table, clinking glasses, laughing,… He hands her a box with a wedding ring. She smiles, her face lights up…"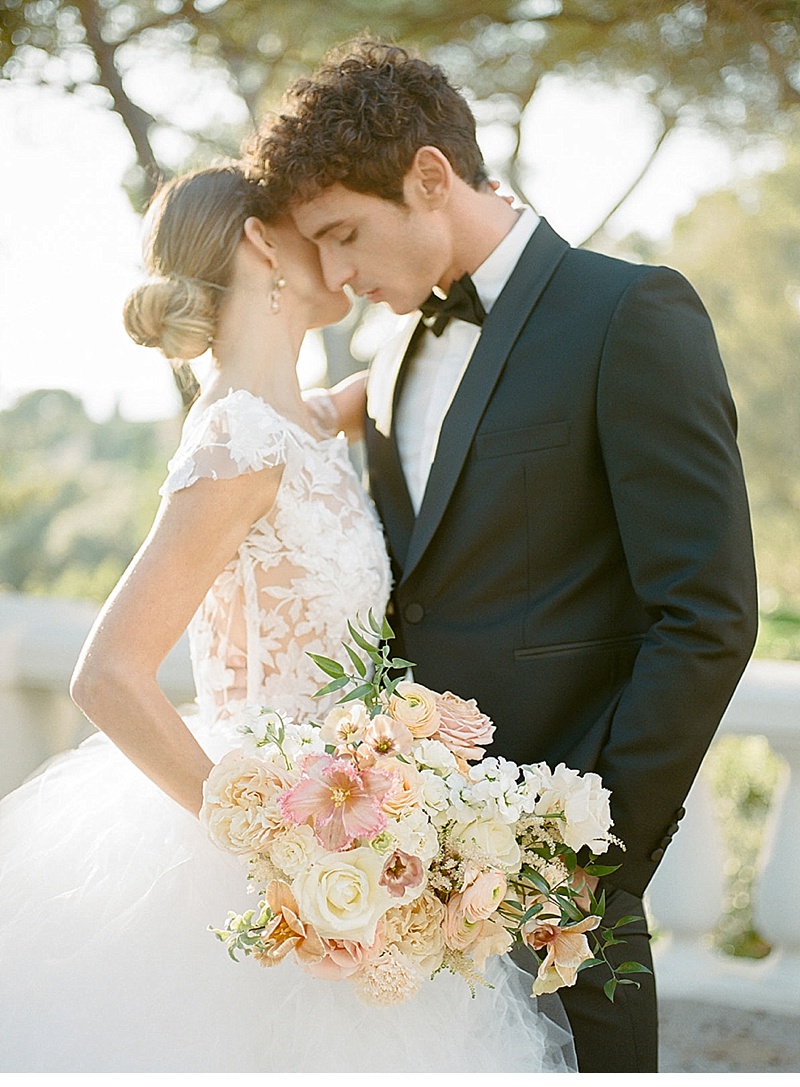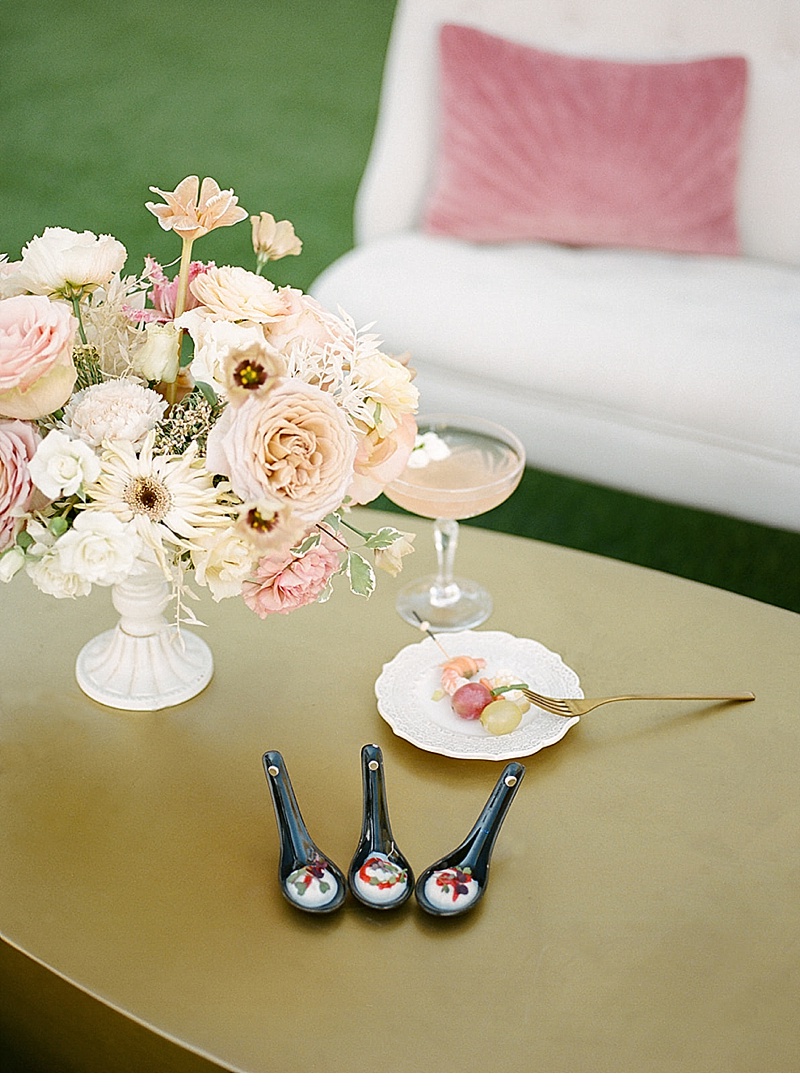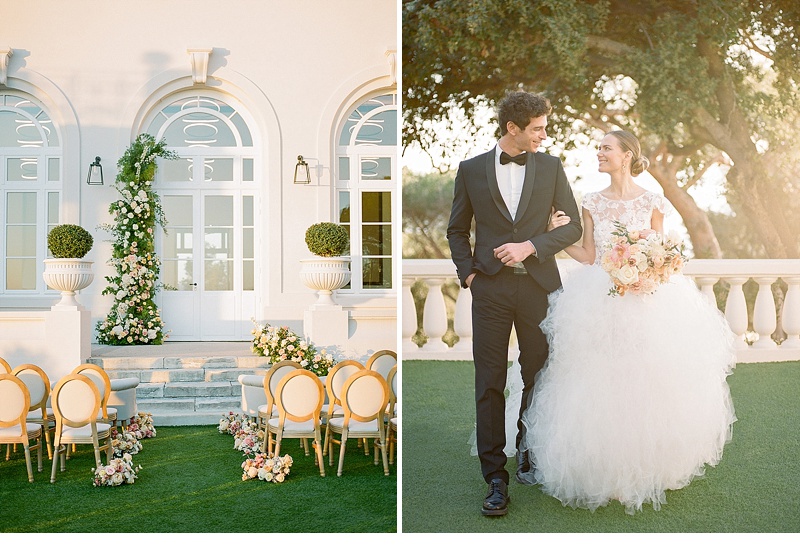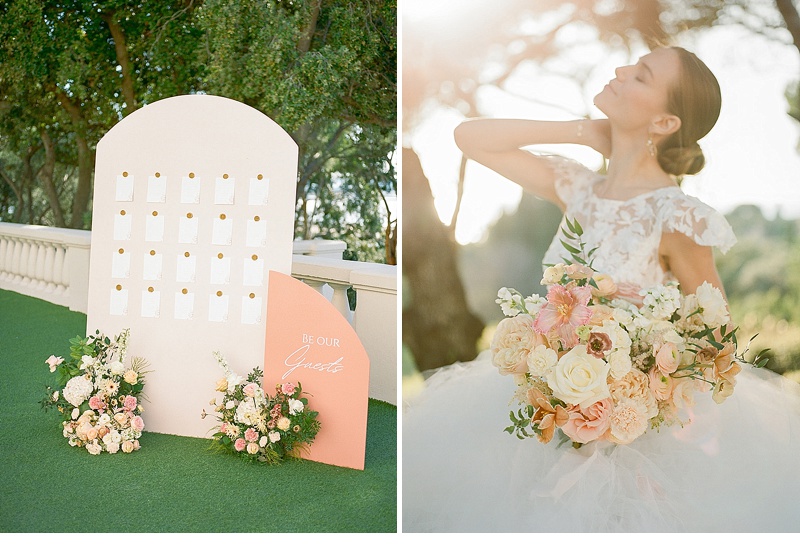 Design, artistic direction, floral design and planning : Emilie et Jérôme from La Blonde et Le Barbu Design
Wedding Planner: Inspiring Factory
Photography and artistic direction : Thomas Audiffren
Film director: Jino Agnelli  
Planner: Inspiring Factory
Dress Designer: Marion Fera 
Rentals and Tableware: Joli Bazaar 
Jewelry: So Hélo Bijoux 
Venue: Castel Bay 
Cake Designer: Cécile's Sweet & Design
Hair & Make-up Artist : Karine Brossard
Escort card: Emilie et Jérôme from La Blonde et Le Barbu Design Chairs and table: Castel Bay 
Caterer: Fleur de Sel Réception 
Stationery : Promesse Graphique 
Suit : Igilles
Shoes : Bella Belle 
Nightie : Cléophina 
Additional lights : Aucop 
Film lab : Carmencita Film Lab