So Hélo – Cléophina Bridal Dreams
On the day of her wedding, a bride and her inner child often feel magically connected. Excited, nervous and curious about what the future may bring, some women feel reminded of the dreams of their childhood.
In the sensitive and delicate hands of floral designer Véronique Lorre, this magic became a reality when she united a graceful young bride with her so-called childhood self. And for a very specific reason, as she told us: "This editorial was imagined with Heloïse, the designer of So Hélo / Cléophina, for her 2019 campaign. When she told me about the venue she found to be the theater of her new collection, I immediately thought about a secret garden concept and then the story of a bride and her "childhood me" became naturally."
Together with a select team of renowned wedding vendors, they set to work to tell this story visually.
"The story, meanwhile, was born out of the parallel that one could create between the childhood memories of a bride and the princess dreams of the little girl she was. I therefore wanted above all to highlight a certain form of elegance of simplicity in each of the scenes and in the design of the decors. At the heart of the Corot site, whether by the water's edge or between the walls of this old textile factory, our two models play on their dreams, in this setting steeped in history and authenticity." Véronique explained proudly.
Understandably, the florist also placed great emphasis on the floral accents, which came into their own not only in the industrial interior, but also in their natural exterior. In doing so, she paid particular attention to a uniform color palette for a coherent overall picture. "The palette of pale whites and roses punctuated with autumn nuances, the delicate stationery of Bonjour Paper and a few seasonal fruits simply illustrate an authentic and refined moment."
Her works of art made of flowers and foliage are truly unique and exude simple opulence. They made us almost forget about one of the two main actresses, who seems to outshine everything with her beauty…
"Our pretty  Cloe wears an Atelier Confidentiel création dresses, whose necklines lend themselves perfectly to the game of delicate So Hélo  back jewelry. The bridal bouquet, made up entirely of English roses in a "minimalist" way, completes the bride's look in a subtle and refined manner."
Once again it was the fantastic fine art photographer Ludovic Grau Mingot who captured the most diverse moments of a bride and her inner child in an incredibly lively and touching way. As soon as we open the door to this magical dream world and his pictures, you will know what we are talking about…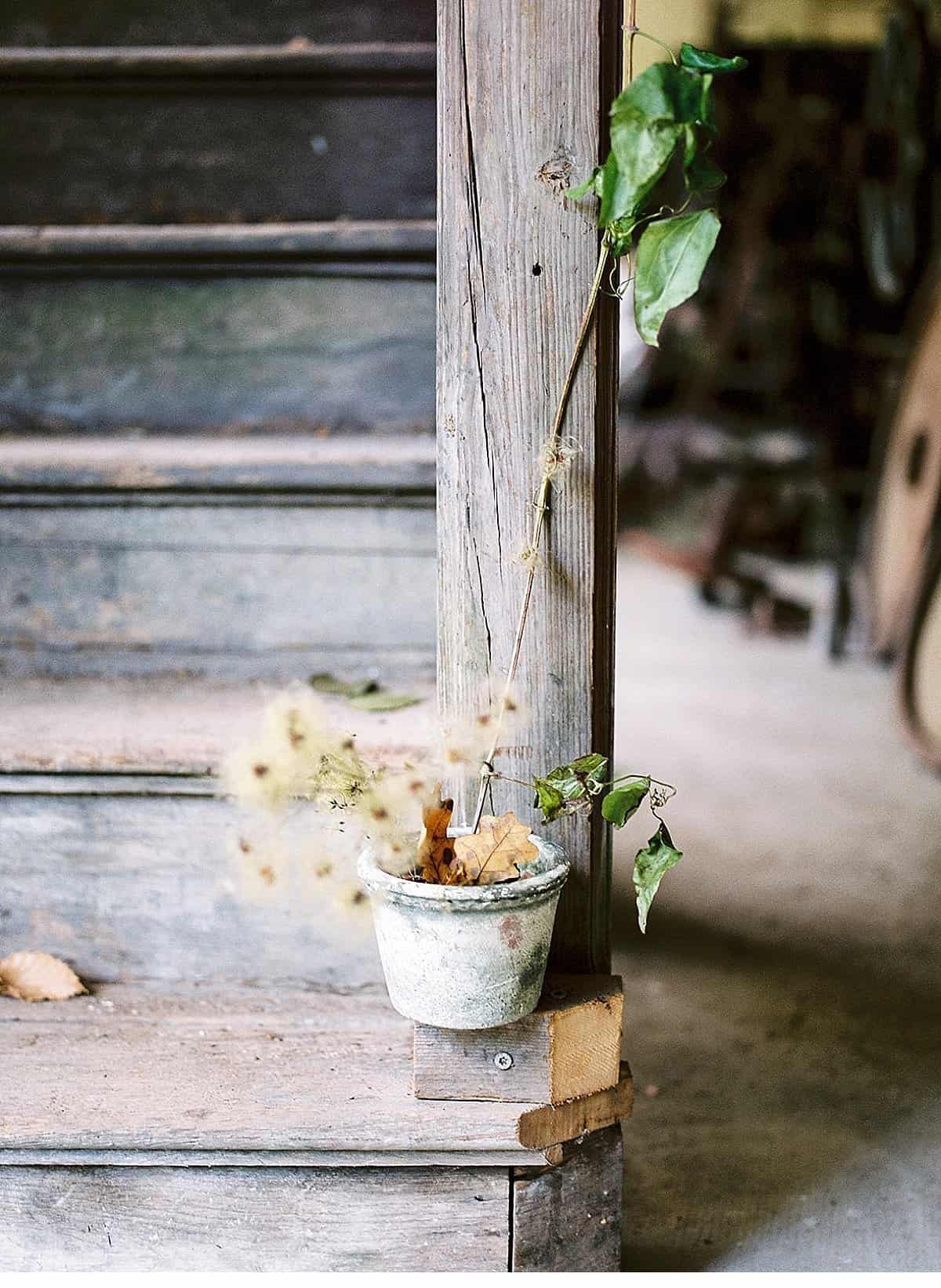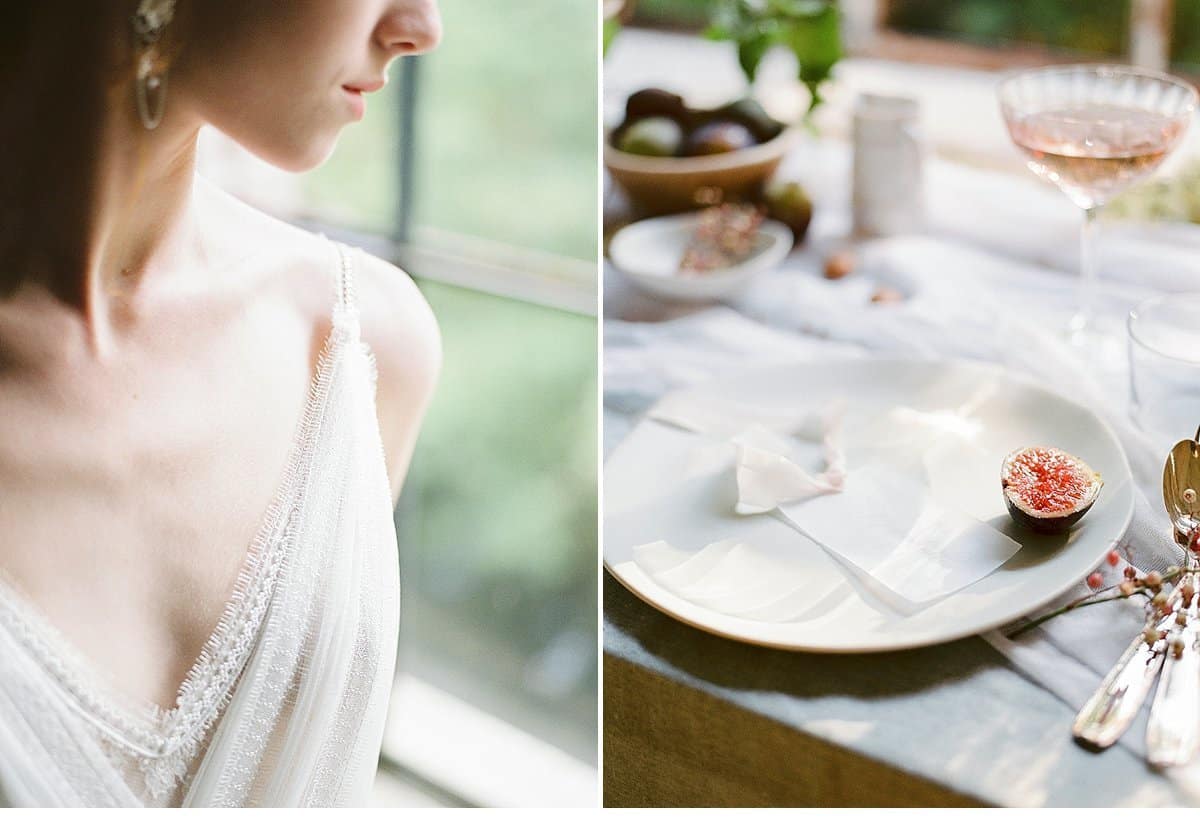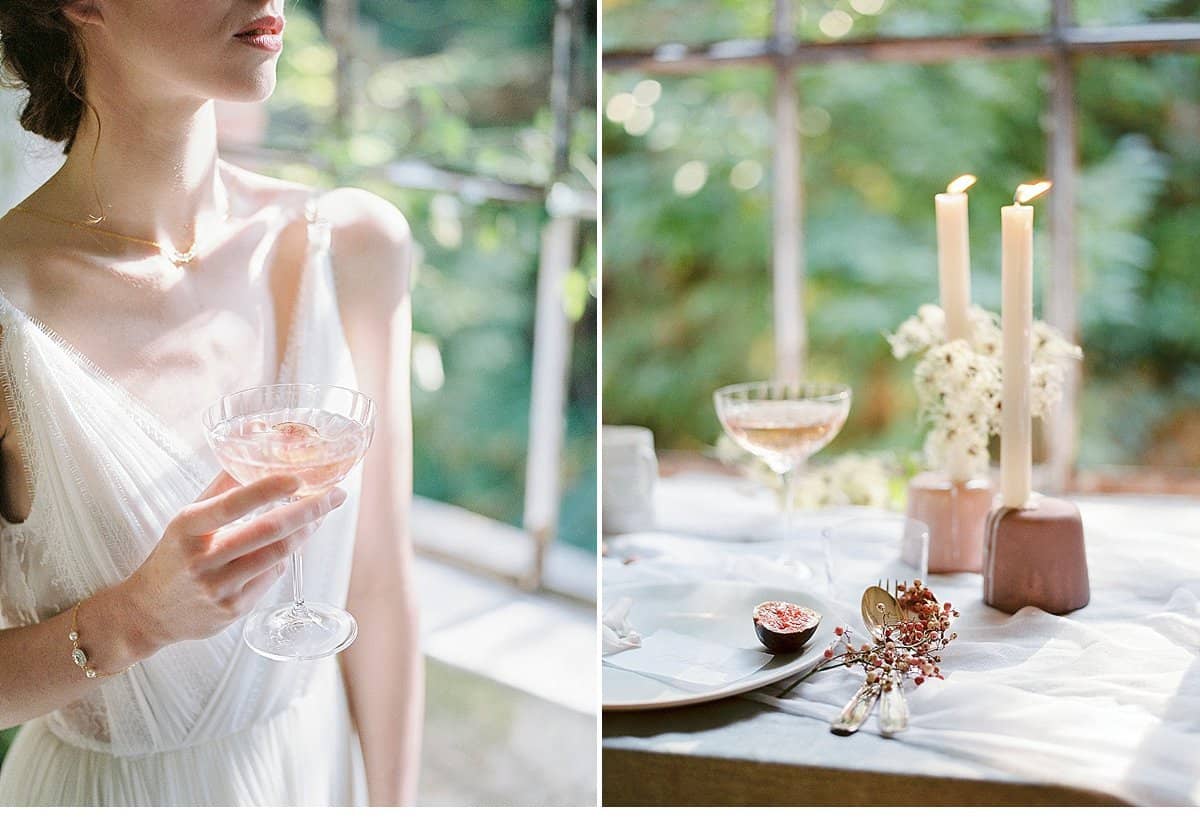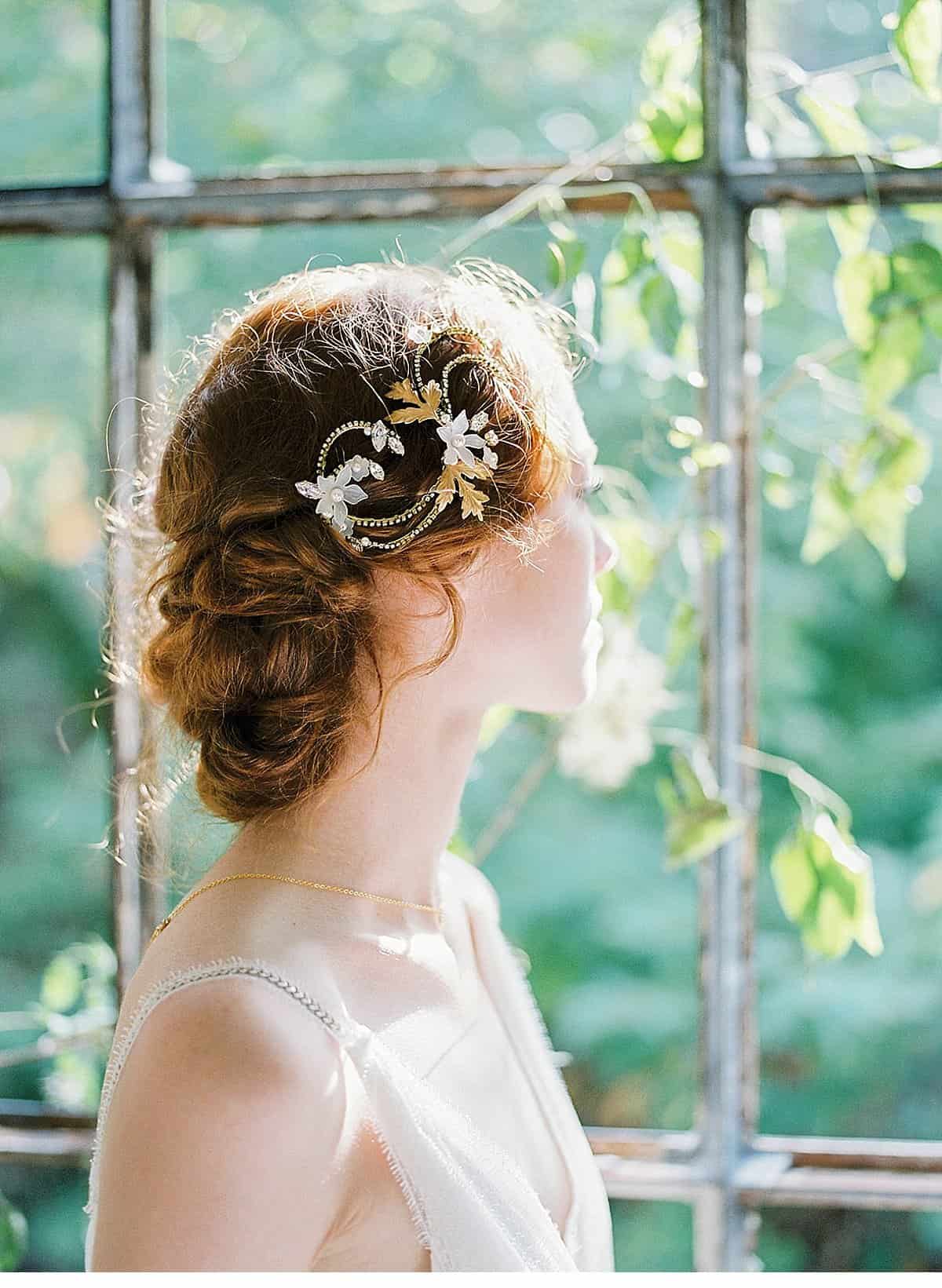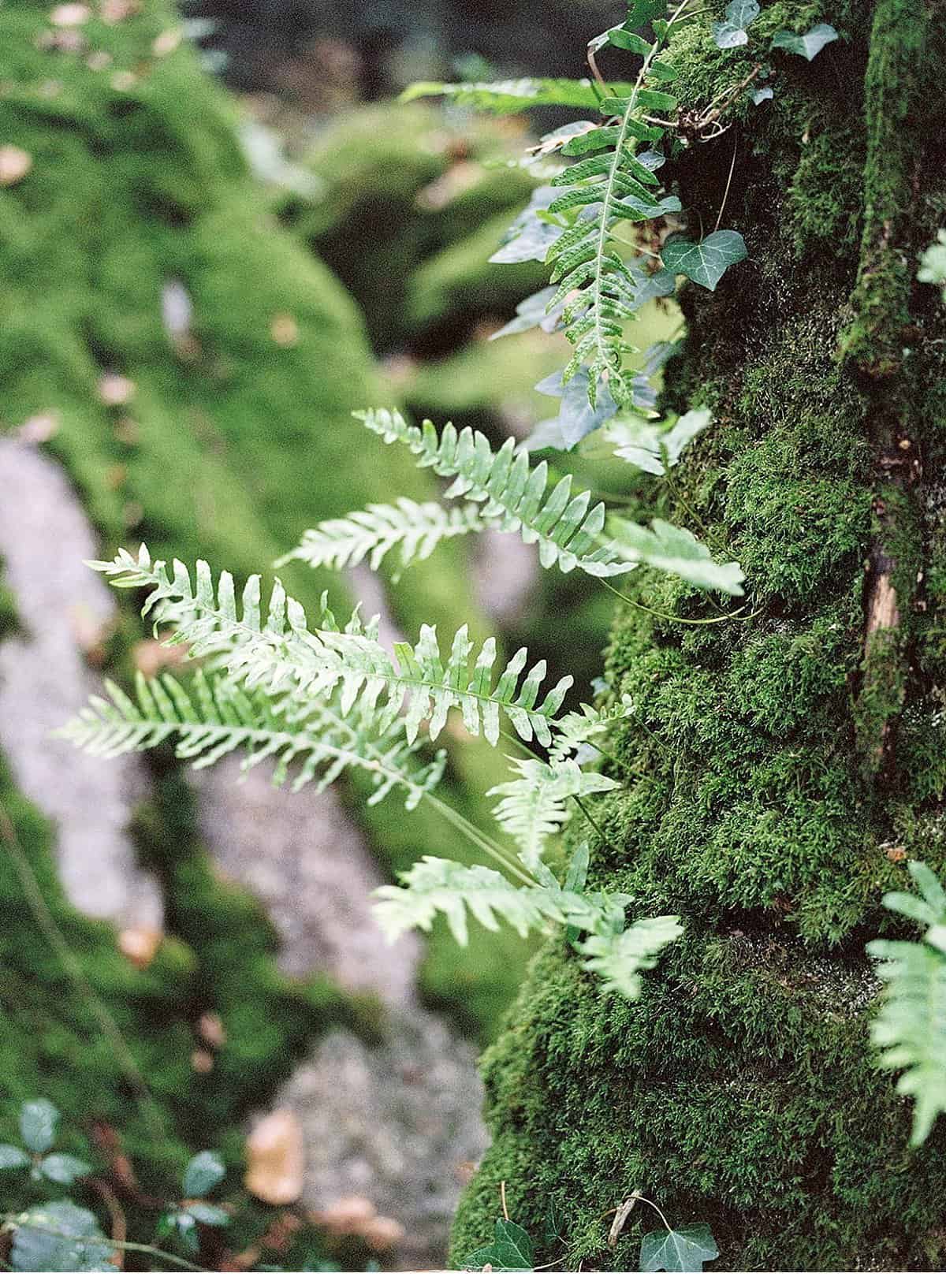 Photography: Ludovic Grau Mingot
Campaign Collection: So Hélo / Cléophina
Direction and Flower Design: Véronique Lorre
Video: Philmaker
Robes: Confidentiel création
Stationery: Bonjour Paper
Hair and Makeup: Affinité beauté
Model: Cloe M